Marketing and selling products are always the best strategies for leading a business to success. In this article, we will discuss two methods brands and companies use to sell their products or services and see the difference B2B vs. B2C Employment.
In this blog, we will talk about B2B and B2C business methods and also the essential needed skills for each of these business strategies. If you are thinking about starting a career in B2B or B2C business, this article is for you.
What is B2B Business
One of the business methods that many brands or organizations use to make a transaction, or buy and sell their products or services to other businesses is called B2B. A B2B salesperson tries to build relationships with different companies to sell a product or service to them. In order to work as a good and professional B2B sales representative, you must have specific skills that we will examine below.
Required Skills for B2B
If you are working as a customer services representative, a digital marketer or a trader, you need to possess necessary B2B skills to bring a business closer to its goals. Some of the most crucial B2B skills are as below.
Communication and Relationships
If you are working as a B2B sales representative, communication is one of the most important skills that you should have. You should be able to communicate with clients and customers to gain their trust and also encourage them to buy your products or services and try to turn them from potential customers to loyal customers. Therefore, building and keeping a relationship are both vital while communicating with your customers.
B2B sales representatives should work on their communication skills and improve it through communication practices. Strong communication skills eventually can help businesses to increase their level of exposure, boost the number of satisfied customers, and never be left behind within the competitive market.
Social Media and Analytical Abilities
B2B sales representatives should be familiar with different social media platforms and how they operate. They should have the needed skills for gathering valuable data from different social media platforms and analyzing it.
One of the most important responsibilities of a B2B sales representative is analyzing the customer's engagement rate, interests, and preferences through different social media platforms because these data can help businesses to update their marketing strategies based on customers' interests.
Social media and analytical skills will help businesses to make strategic decisions in order to accomplish the company's goals.
Product or Service Knowledge
You should have enough information about the products or services you provide your customers and prepare a comprehensive product introduction strategy. This information helps B2B representatives to communicate with clients, answer their questions, and provide helpful solutions.
Moreover, comprehensive product or service knowledge increases trust and credibility in clients' eyes, as they can rely on the expertise of the B2B professional to guide them toward the best solution for their business. Product or service knowledge is not just a skill but a fundamental requirement for success in the B2B industry.
Be a Good Listener
One of the essential skills for B2B sales representatives is to be a good listener. Because understanding customer's needs and concerns is a very significant part of any business's responsibilities and B2B sellers should need this skill to help businesses to provide the best services to their clients.
Professional B2B listeners should analyze clients' needs, concerns, and priorities and align their products and services with customer's needs. B2B sellers should be patient, and caring while listening to their customers.
Add Value
One of the main responsibilities of a B2B sales representative is to add value to the products and services they are offering to their client. As a B2B seller, you should have the skill of convincing your client to get interested in your products and services and you can only do that by explaining to them the value of your products and services. This is not an easy job and you need to have the art of describing and demonstrating the value within what you are offering and what they will be missing if they walk past your valuable services.
Definition of B2C
B2C, which is also called business-to-consumer, is a type of transaction that takes place between a company and a consumer (not another company). This type of transaction is the opposite of B2B.

This type of marketing and business deals with strategies in which a company sells its products or services to consumers through marketing and advertisements.
Some examples of B2C are car sales, restaurants, plane ticket sales, or even bookstores and club memberships.
There are many reasons why B2C marketing is essential; for example, B2C marketing helps your business to be exposed to more customers, create a strong relationship with them, and bring more reputation for your brand.
Therefore, if you want to work as a B2C sales representative, you must have the necessary skills to make the company you work for successful.
Required Skills for B2C
If you are an employer and you are looking to hire a B2C sales representative, you have to choose candidates who have a combination of the below skills. Moreover, if you are already working as a B2C sales representative, try to improve the below skills over time.
Marketing Abilities
B2C sales representatives need to be familiar with different marketing tactics because as a B2C sales representative, you need to use different marketing strategies for different customers. Because each customer might have a specific taste or priority and you need to know with which marketing strategies you can present your products and services to customers in the most attractive and encouraging way.
Therefore, a B2C seller should be familiar with social media platforms, advertising campaigns, and professional research on the market, and also know how to manage customer relationships.
All of these skills are known as marketing abilities and every B2C seller needs to master them because a combination of these skills can help them identify customers through social media platforms and reach them, create attractive content for them, and eventually encourage them to buy their products and services.
Negotiation Skills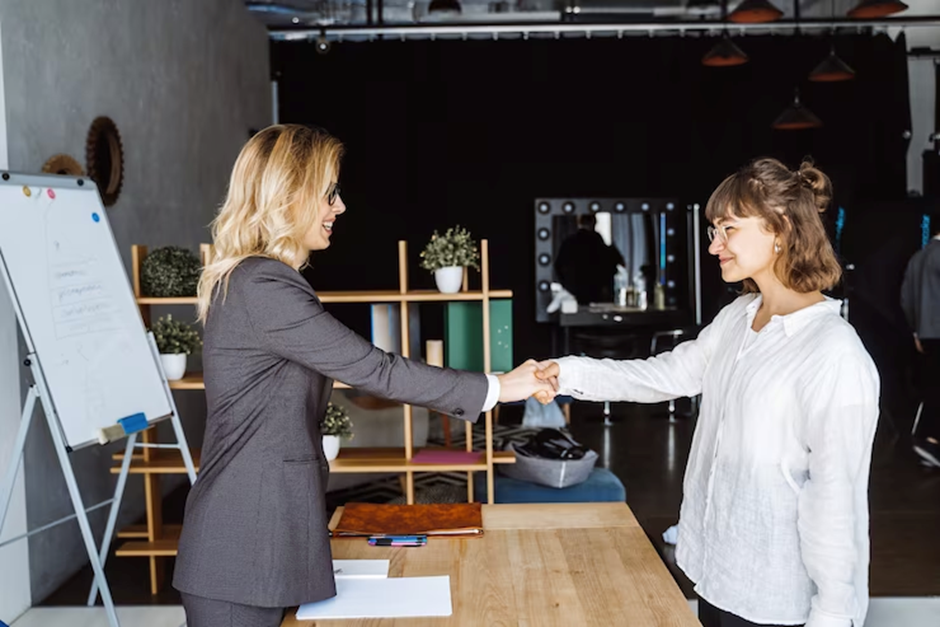 Strong negotiation skills are a must for every B2C sales representative. You need to be able to convince even not very interested customers to be attracted or at least curious about your products or services. Therefore, a B2C seller should master different negotiation techniques to gain more customers.
One of the most important parts of negotiation skills is to understand a customer's needs and use a negotiation technique that implies a win-win situation for both sides. Negotiation skills are vital in the B2C business as they can help brands and businesses gain more loyal customers and accomplish their goals.
Customer Service
B2C sales representatives need strong customer service skills. As we all know, every business's existence depends on its customers, and if you can't communicate with your customers to find out about their needs, concerns, and preferences, your business won't survive for long.
B2c sellers should listen to customers' needs recognize their problems and take care of their issues in the shortest possible time. Innovative customer service skills is that skill which can eventually help businesses get noticed within the market because of respecting customers' needs.
Content Creation
Every business needs a professional content creator, and one of the main responsibilities of B2C sales representatives is to have strong content creation skills. Exciting and attractive content can take the attention of potential customers and attract them to a business's products or services and eventually turn them into loyal customers.
The influence of eye-catching content is undeniable, and to make that happen, B2C sellers should understand customers' tastes and use their creativity and narrative skills to create outstanding content for their target audience. High-quality content proves that a business respects customers' time and money because they are trying to represent its products or services in the most innovative, entertaining, and inspirational way.
Differences Between B2B and B2C
There may be many differences between B2C and B2B employment, and you can evaluate B2B and B2C candidates' skills through an online assessment test to find out which candidate is the best fit for each of these positions. But the three main differences between B2B and B2C are as follows:
The main difference is that B2B is a transaction that sells products or services to another company, while B2C is a transaction that sells products to individual customers for personal use.
Another difference is their customer service. B2C representatives usually find communicating with and supporting customers easier and more modern, but the B2B method adheres to more traditional support, such as calling.
Another difference is the difficulty of people working in this field. They need experience and skills. B2B sellers have a more challenging job because they want to sell products to other professionals. However, B2C sellers sell products to ordinary people with their feelings involved.
Conclusion
Skills for B2B and B2C interactions may overlap in some areas, but specific skills are crucial for success in these business models.
Using creative and unique sales and marketing strategies is always necessary for the success of your business. So try different sales strategies and hire the best and most expert sales team so that your business always grows exponentially.

B2B and B2C require adaptability, problem-solving abilities, and a commitment to delivering value. Professionals can thrive in either context by possessing these skills and understanding each model's distinctions.
If you want to hire experienced people in B2B and B2C marketing, consider the things mentioned in this article and keep them in mind when hiring.