Recruiters will know the suitability of a candidate within the first 90 seconds of the interview. This means that you must have a wonderful performance if you want to ace your job interview. So, knowing how to ace an interview is important.
The job-hunting process is a complex and intensive process that requires thorough preparation. But the most difficult part is the interview, where you'll answer tough questions from strangers. As a result, you need to go into the job interview with the right information and mindset.
Recruiters and managers have proposed some things that you can do to ace your interview. Here's how to ace your interview.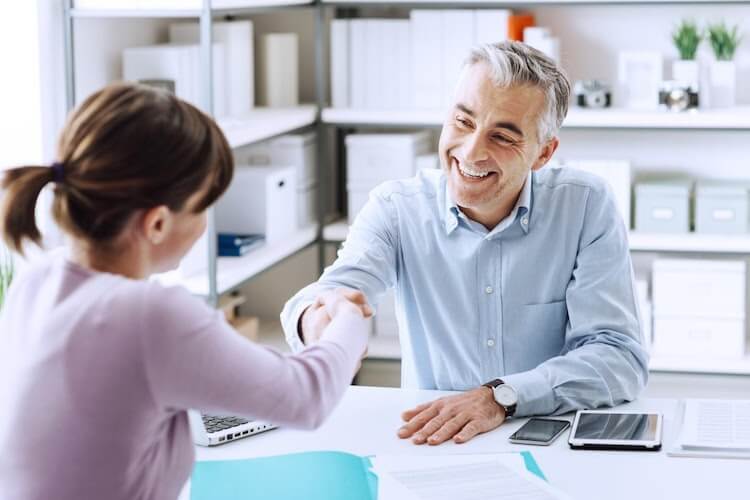 Smile Often
The easiest way to set a positive mood for the interview is to smile. The interviewers will like you and think that you have a courageous and confident personality. You may even get the job just because you smiled more than the others.
You can start smiling as soon as you step into the room. In addition, you can maintain a friendly and professional demeanor.
Don't Invade Somebody's Private Space
You need to put the interviewers at ease. If the interviewer thinks that you're invading their personal space, they'll have a poor opinion of your skills.
Therefore, you should be at least four feet away from your interviewers. It would also help if you didn't touch anything on the desk or ask personal questions.
Keep Time
Punctuality is a very important attribute in any job. As a result, you must arrive before the hiring manager or recruiters arrives. This will show them that you're a reliable and serious candidate.
You should know that the weather may not be conducive. Moreover, there may be some traffic snarl-up on your way to the interview. Consequently, it would help if you planned well to arrive in time.
Research the Company
If you know someone working at the organization, you can reach out to them. They can provide some critical information to aid in your interview. This will give you a critical edge over your competitors.
You can check LinkedIn and see if one of your contacts works at the company. For instance, your former schoolmate or colleague may be working at the company.
Your contacts may be willing to share their interview experience and share some helpful insights. They may also direct you to the perfect resume writing services.
Related Reading
Know the Employer Before Appearing in Job Interview
Dress Appropriately
Making a good first impression is the key to getting the job. Therefore, it's important that you dress appropriately and professionally.
Women should wear skirts, dark pants, blouses, and dark suits. On the other hand, men can wear a tie and a dark suit. In addition, you should wear few or no accessories because they can be distracting during a virtual job interview.
There's a growing shift in the corporate world, and many startups are encouraging people to dress casually. Consequently, you should know the dressing culture at the company.
Learn How to Ace an Interview to Increase the Odds of Getting Hired
If you want to stand out from the multitude of job applicants, you need to know how to ace an interviews. It's important that you arm yourself with the right interview tips. You'll be able to impress the interviewers and get the job.
You May Also Like