Are you wondering how you can improve team efficiency at your company?
PMP (project management professionals) are experts at keeping everyone on track and task. They oversee projects by using effective project management tips from beginning to end and make sure deadlines get hit, but how can project managers ensure their projects are successful?
If you are just starting as a project manager and aspire to become a competent project manager or want to learn more about achieving further project management success, keep reading! This article will discuss some project management best practices and how you can manage your projects more effectively and efficiently.
1- Use the Right Tools to Improve Team Efficiency
There are many types of project management software. How do you choose the best one?
Think about the needs of your project team and what your must-haves are for projects. Do you need it to be agile? How do you want to track resources and milestones? Does your team prefer GANTT charts?
Once you know exactly what your team needs, it's easier to narrow your options for project management software down. Try a few project management tools out and see which one works best.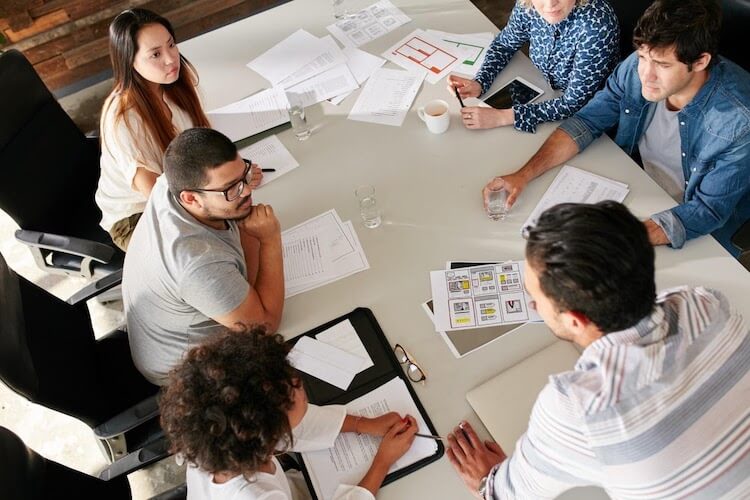 2- Stay Up to Date
The landscape of project management shifts over the years, and best practices can change. It would be best if you stayed up to date with the tools out there and research certifications and courses you can take to stay sharp.
If you want to learn more, you can search out certifications for project management solutions like the PRINCE2 methods and more.
Always be ready to upskill yourself, i.e. learning a new skill that can benefit your current project will not only increase your chances of getting promoted, but will also help you grow your career on a fast track.
3- Establish Clear Project Objectives
Once you have the right tools, it's time to start planning projects. Project managers should set up a kick-off meeting with all project stakeholders and set project objectives so everyone is on the same page.
When you do this, you ensure there is no confusion about roles and responsibilities. Everyone is ready to start working together to achieve project success.
4- Project Managers Need to Communicate Effectively
Effective communication is probably the most vital skill a project manager can learn. Though it may seem like a soft skill, it is essential to the success of your project.
Your team needs to know what they are working on and when, if you don't communicate effectively, important milestones and information can get missed.
5- Learn Conflict Resolution
Throughout the life cycle of a project, if things are left undone or people don't pull their weight, it can cause rifts in your project team. Learning conflict resolution can help you strengthen your team.
When team members learn to resolve a conflict without negativity, it can help everyone in the long run.
Ready to Run a Successful Project?
Better project management skills ensure delivery of successful projects, new projects require new and upgraded skills. One of the top qualities of a project manager is that he/she never stops learning and every time leading a project there's something new to learn.
Project management is teamwork and the project manager's success as a leader depends largely on constant learning. Whether you are new in the field of project management, or have already spent some time gaining industry experience, I am sure you can find directions with the above project management tips.
Every new project brings new challenges and may require an entirely different strategy, tools, team, and execution plan than the previous project. A competent project manager knows these variations and is flexible enough to adapt to the new requirements.
Using this assortment of tools and skills, project managers can ensure their projects finish on time and on budget and learning new skills can help you level up your career!