There were around 130 million emergency room visits across the country back in 2018. Because of the recent global health crisis, though, it's not ideal to have so many people gather in any room. What's great is that most of these visits aren't injury-related, which means most people need not be there in the first place and there are several healthcare facility types that are specialized in dealing with particular issues.
As a medical professional, you must know what the patient needs and where they can get it. Below are the different healthcare facility types you need to know. Read up and know which facilities do what today!
1- Blood Banks
Blood banks are among the most vital healthcare facilities around. Here, people can donate their blood or platelets to those who need them. The bank is then in charge of storing them.
This is the go-to facility if people need blood. You can't always rely on hospitals to have the type of blood you need on hand. It's useful to know this in case the patient urgently needs blood, like those who've been in a car accident.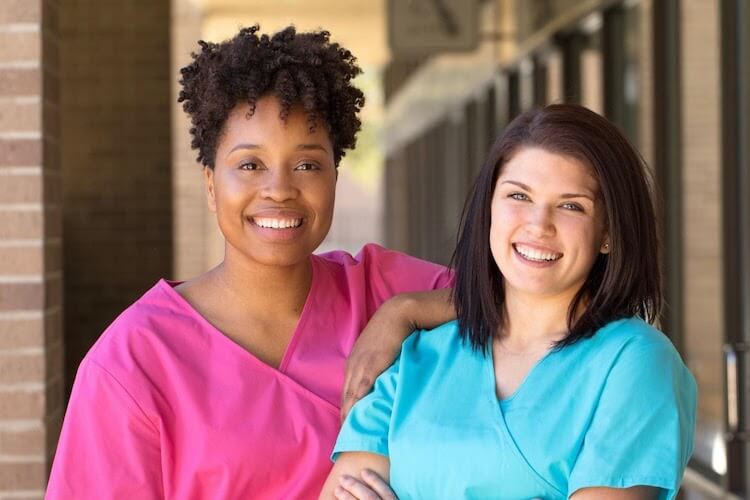 2- Birth Centers
These are facilities dedicated to aiding pregnant women with childbirth. Most birth centers use a midwifery model. This means they focus on providing a comfortable environment to promote a family-inclusive birthing experience.
You should know that these centers don't have the same equipment that hospitals have. Some tools, like the ones for C-section births, aren't available on the premises. They also don't have an intensive care unit for neonatal patients.
Because of this, these facilities are only for those who have healthy pregnancies. There should be no risk if you want to enjoy the benefits of a birth center.
3- Ambulatory Surgical Centers
An ambulatory surgical facility is an outpatient center that provides a cleaner environment for the patient. There's a smaller chance of infection since hospitals screen patients before sending them here.
Services here often cost less than the ones offered in hospitals. To have admittance to these facilities, though, patients need a referral from a medical professional.
Ambulatory centers don't provide diagnostic services. So, patients need to have all the information they need ready before visiting these centers.
4- Dialysis Centers
Kidney problems mean a patient needs to undergo dialysis regularly. The process aids the kidney in filtering out waste products from the body, which can take hours to complete. Patients need to do this up to three times a week to keep their systems clean.
Dialysis facilities allow the process to be as pleasant as possible. These centers help prevent the congestion of patients in hospitals. They have large areas to accommodate dialysis machines while keeping the patient comfortable.
5- Hospice Homes
These are facilities that deal with patients who are in the last few years of their lives. Hospice homes provide more than medical support to their patients. Providing spiritual and emotional support is also part of their philosophy.
Patients also have their own team of caretakers once they're admitted. Family members also get some help from social workers, counselors, and even therapists. These all help the patient and family through the hard times ahead of them.
6- Diabetes Centers
Around 34.2 million Americans are diabetic. What's worse is that more people don't realize that they're diabetic, too. However, there are many ways for people to prevent diabetes from becoming life-threatening.
These facilities help patients learn more about diabetes and how they can handle it. Their services include education on the different types of diabetes and how they can manage it throughout their lives.
Diabetes centers often have nutritionists on site. Support groups and other counselors are also present in these facilities. They all help make living with diabetes as complication-free as possible.
7- Medical Clinics
Clinics are more for the diagnosis of a patient. These are small offices that help find out if there's anything wrong with the patient's health. It's a more private alternative to hospitals if the patient wants immediate attention.
These facilities can also cover certain niches, i.e. general medicine, dental hygiene, pediatric specialties, endocrinology, etc. A specialized clinic can provide small-scale treatments or procedures that their community needs. Nowadays, most clinics have become vaccination centers for the neighborhood.
Because of their vast coverage in the healthcare industry, it's a great entry point for students. They can gain some experience here or even get an entry-level job in clinics. This all becomes easier once a student has a healthcare management associates degree.
8- Nursing Homes
Nursing homes provide the perfect middle-ground for patients with specific medical needs. These provide the same amount of care that a hospital does but in a homier setting. The staff provides their patients with attentive care to ensure their comfort.
Some nursing homes also provide additional medical services. Speech therapy is available for those who have trouble communicating their thoughts. Occupational therapy is also available to keep elderly patients active during their stay.
One thing to note is that this isn't only an option for elderly folks. Younger people who've been suffering long-term illnesses can enjoy their services, too.
9- Urgent Care
Unless your life is in danger, emergency room personnel will often leave you be. They'll turn their focus on those who need it more than you do at the moment. Urgent care facilities exist to help your on-demand needs.
These facilities are helpful when you're too concerned about your situation. Children's sicknesses, diagnosis of illnesses, and various tests fall under urgent care.
10- Mental Health Centers
These healthcare facility types help people cope with various mental health issues. Their services include the treatment of depression, anxiety disorders, and PTSD.
Different mental health centers can provide inpatient or outpatient care. Inpatient is better for those who have more severe cases than most. Outpatient is ideal for people who need familial support to aid in assisted healing.
Some centers even offer addiction recovery services. These can help with substance abuse or with different addictions, like gambling and other bad habits.
Know Your Healthcare Facility Types Today
You must make sure that every person gets the proper medical care they need. Knowing the different healthcare facility types allows you to direct them to the proper treatment area. Be the best medical professional today! Find high paying medical jobs to get more opportunities.
You May Also Like