By law, businesses, organisations and individuals who are selling or supplying alcohol must have a licence to do so.
A personal licence allows you to sell alcohol on behalf of a business which has a premises licence (this applies to any business with a premises licence, much like how a driving licence permits you to drive any car).
So what does this mean if you're working in a bar or pub? The simple answer is no, but we're going to take a closer look at what the rules are and why you might want to consider a personal licence anyway.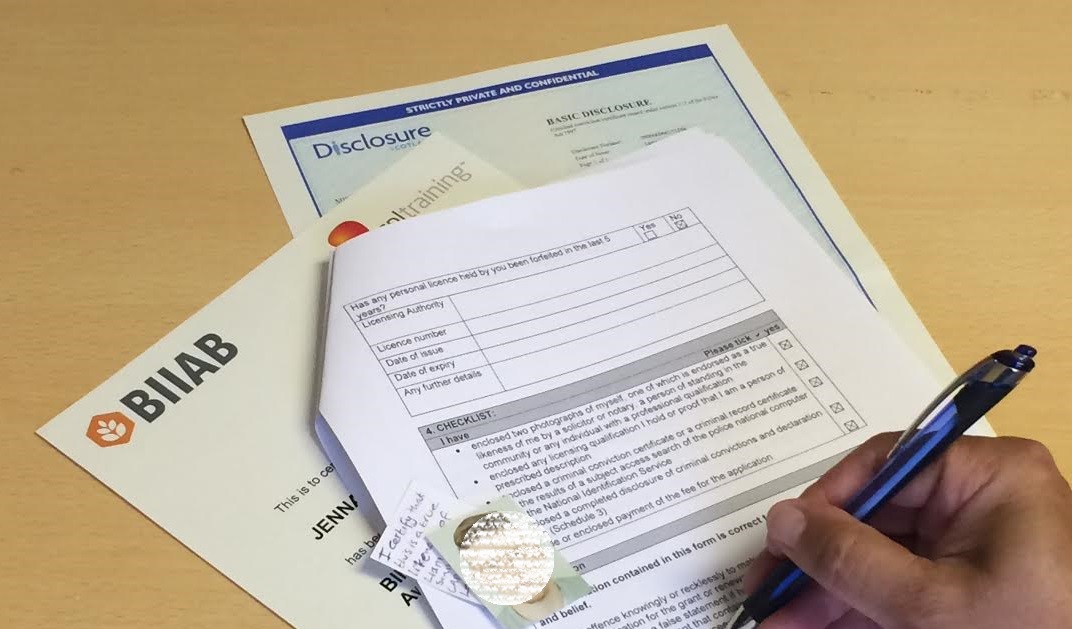 So why don't you need one? It's because the bar or pub itself will have a designated premises supervisor (DPS), and they're the one who will need to hold a personal licence.
Anyone else who works at the bar will be authorised to sell alcohol by the personal licence holder.
Another common question is whether the DPS needs to be on the premises at all times when alcohol is being sold.
Just because each sale of alcohol has to be authorised by a personal licence holder doesn't mean that they have to be present.
What is more important is that they are easily contactable, in case there are any problems that arise.
So, why might you want to apply for a personal licence, even if you don't need one? There are a couple of reasons, but the main one is that it will help with your career progression.
Having your own personal licence will help you to move up into more senior roles such as bar manager or bar supervisor.
It's a widely valued qualification to hold within the retail and hospitality industries and will stand you in good stead with potential employers, showing that you are fully aware of licensing laws and the responsibility that you hold when selling alcohol to the public.
What's more, a personal licence is a permanent qualification. It won't expire and you'll be able to fall back on it no matter what direction your career takes you in.
If nothing else, the course is a good way to gain some valuable knowledge about licensing which will help out with your bar work.
It'll help you to gain a better understanding of things such as asking for ID and refusing to serve customers who've had too much.
There's a lot of responsibility when working in a bar, and mistakes could lead to you or your workplace being fined, or you could even lose your job, so knowing all of this stuff will go a long way in your career.
Best of all, it's easy to obtain one. Licence accreditation courses usually only take a day, which is a lot quicker than it would take to get accredited in many other fields.
If you are interested in gaining a personal alcohol licence, you'll have to get in touch with an accreditor such as Hospitality Training Solutions, who can give you all the training you need to pass the exam.