Whether you own a business or working as a marketer, generating new leads is crucial for survival. Are you looking for a way to increase leads? If so, automated webinar hosting may be the solution you are looking for.
Webinars are an ideal way to connect with potential customers and increase sales. They allow you to share your message with a large audience. Automated webinar hosting makes the process easier and more efficient.
In this blog post, we will go through what you need to know about automated webinar hosting. So if you're ready to take your business to the next level, keep reading!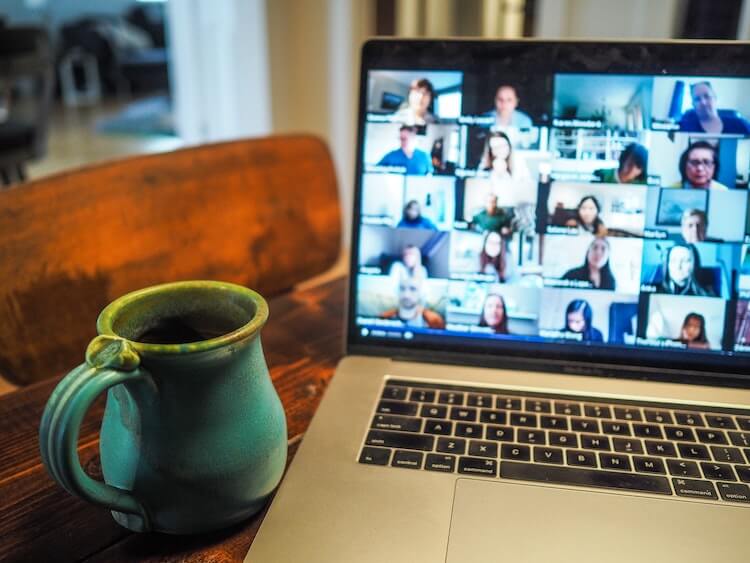 7 Reasons Why Hosting Automated Webinar is Essential in Your Business
How long since you took a day off? Or, have you ever used a pre-recorded video as part of your marketing strategy?
If you haven't regarded them as a focus, you may miss out on many opportunities. Here's why:
1- Cost-effective
It's one of the first reasons hosting automated webinars is a great strategy. Webinars can be way less costly and highly effective for businesses and marketing.
So what do you need when recording and hosting a webinar? A list of attendees, a computer or laptop with a webcam. Besides, you'll need detailed, compelling content to discuss with your viewer in a webinar. Investing in a powerful automated webinar platform to host a pre-recorded one could also benefit your business.
2- Save time
Live webinars can eat up a lot of your time. You'll need to create registration landing pages, send reminders, thank you emails, and organize dry runs with your speaker, among other things. But, when you host webinars like these, you can expand your business in your time frame.
You can prepare a presentation with efficient automated webinar software ahead of time. In a nutshell, you're not competing with the clock.
Start with devising a strategy, practice it, and then put it into action. After that, post it on your website and share it on social media.
3- Presentation is available at all times
You desire that your target audience will be able to watch webinars on their own time and from any location. You want to boost webinar participation by offering them a flexible schedule. You can enhance engagement and get new leads on an existing static video or replay.
Automated webinars are a tool that would click in the market, ready for potential customers to view and learn about your business. You can schedule automated webinars. And then, share them from your site to social media platforms like YouTube and Facebook.
4- On-the-go Lead Generation tool
You wish to let participants who may not watch live events due to a lack of internet access. Or, your internet connection makes presenting a live webinar impossible. This is where hosting an automated webinar is a game-changer.
Because the presentation is always there and visible to prospects, you may use it as a lead generation tool at any time. You still have a registration page with the right webinar platforms. Furthermore, you can collect their information for future needs. Definitely, an engine that never fails!
5- Easy to share
You want to save money and time on webinar tools while increasing engagement. But how?
Automated webinars are a tool that can and should be used to push your business at various points of the buyer's journey. When a prospect watches an automated webinar and likes what they see and finds value in the content, they are more likely to share it on social media or send an email to their friends with a link to watch it. Because these webinar events aren't live, anyone can view them and know what they're about.
6- Create a greater connection with the audience
Giving value in your webinar is one of the effective methods to create relationships. And this is where automated or evergreen webinar works.
Webinars allow you to establish a relationship with your audience from web pages to meetings. From there, you're leading to an increase in trust and value quickly.
Automated webinars enable you to communicate or inform the audience why a product or service is beneficial. No other far-reaching channels can provide the kind of engagement that webinars can provide.
7- Avoid technical glitches while providing better video and presentation quality
Webinars are more than just PowerPoint presentations or video conferencing. Remember, minor glitches can occur even when a host presents a webinar several times.
You may perfect the content of a video and ensure that it's the greatest version of the webinar by recording it for your next use. This allows you to reduce errors and provide a consistent experience for all viewers, regardless of who accesses the content.
Get the Most Out of Hosting Automated Webinars
Are you ready to take your business to the next level?
When you create automated webinars, you're attracting potential customers. Most business owners would join the revolution for this reason alone, rather than risk being left behind by the competition.
A webinar, when done well, can keep your audience interested for hours and leave them wanting more. So why wait if you can start recording it today!
You Maty Also Like