Every day thousands of new businesses are launched and all of these businesses require advertising in order to grow. Even established businesses require consistent advertising efforts to increase profits and attain sustainable growth.
Small businesses with a limited budget may have a jack of all trades, but businesses with growth goals require a dedicated team and an advertising manager to head the team. Some businesses may not require hiring a team, they would rather want to have a one-man advertising department managed by an advertising and promotions manager.
An advertising manager is a person who directs, creates, and leads and a company's advertising activities. He may have an in-house team to develop creative, consistent brand-specific ad campaigns or work with an agency.
Advertising manager's job is one of the highest paying jobs in many cities, and advertising manager's average salary in the United States is about $100,000 per year. 
This can be an exciting and a low stress job that offers a high payout, however, depending on the company culture, deadlines and project dynamics, there can be workplace stress in some situations.
Let's explore the advertising manager's job description; the job profile, qualifications and requirements, duties, responsibilities, and skills set an advertising manager must have to do his job effectively.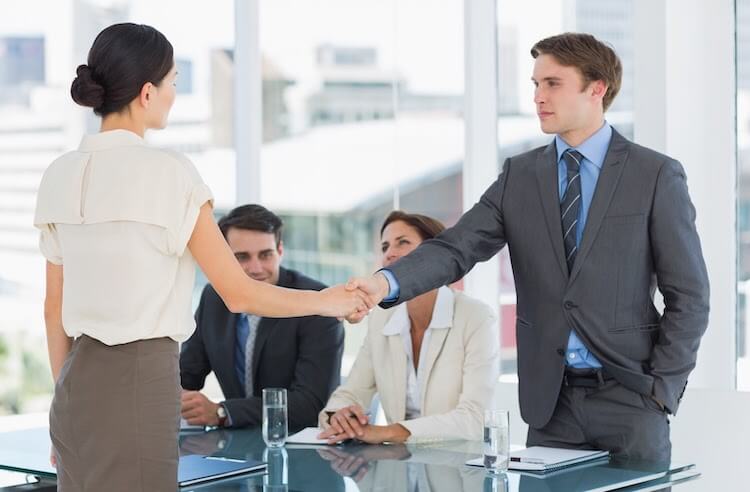 Advertising Manager Job Description; Role & Responsibilities
The advertising manager's job description may vary depending on the industry and the business model of the organization, however, this article will discuss the role and responsibilities of advertising managers in general.
Typically the advertising manager is responsible for overseeing the operations and directing the advertising staff to develop unique campaigns. If the role is within an advertising agency, the job description may change slightly and include collaborating with clients and advertising staff to establish project objectives, delegate tasks, direct research, and evaluate projects to ensure they meet the client's expectations.
Here's a quick overview of the advertising manager's job description in general.
Overseeing the operations of the advertising department.
Working with the team (in-house or outsourced) to develop and execute advertising campaigns.
Collaborate with clients to establish and meet project goals, budgets, and timelines.
Developing advertising strategies to increase buyer interest in products or services.
Creating project plans and monitoring project progress at every stage.
Negotiating contract terms with clients or other external parties.
Collecting campaign data, analyzing campaign performance, and presenting it to the management or clients.
Hiring advertising team.
Evaluating team's performance.
Motivating and guiding the team.
Keeping up with the latest trends, technologies, and methods to stay ahead of the competition.
Providing expert advice on marketing and advertising methods for new or existing products or services.
Required Qualifications for an Advertising Manager
Although, experience and skills weigh more when employers hire an advertising manager, academic qualifications, and professional training give you an edge. Typically, the following qualifications are required.
Bachelor's degree in advertising, marketing, or a related field.
At least 2 years experience in advertising.
Particular Product/Service industry experience. (Can be a big plus)
Management experience
Required Knowledge & Skills
In depth knowledge of principles and processes of customer and personal services, i.e. expertise in customer needs assessment, knowing how to meet quality standards for services, and evaluation of customer satisfaction, etc.
In-depth working knowledge of principles and methods for showing, promoting, and selling products or services.
Expert knowledge of creating marketing strategy and tactics, innovative product demonstration, workable sales techniques, and developing sales control systems.
Command over English as well as a required regional language.
Expert working knowledge of media production, communication, and dissemination techniques and methods.
Expert knowledge of business and management principles involved in strategic planning, resource allocation, and coordination of people and resources.
Time Management skills.
Adjusting actions in relation to others' actions.
Communicating effectively in writing as appropriate for the needs of the audience.
Persuading others to change their minds or behavior.
Active contacts in new media.
Developing product/service-based social circles.
Excellent writing skills. 
Abilities an Advertising Manager Must Have
Other than the required education, experience, knowledge, and skills, advertising manager must have the following abilities.
Oral comprehension and expression.
Speech Clarity.
Ability to read minds and respond accordingly.
Ability to attract people's attention to self-created ideas/opinions etc.
The Bottom Line
Whether you are looking to grow your career to the next level by applying for an advertising manager's job post or you are already working in the capacity of an advertising manager and looking to switch jobs, knowing the job description, required knowledge, skills and abilities is a great way to quantify your resume and increase chances of landing a higher paying job.
I am sure, you will be able to create an awesome resume or update your current resume professionally using the information discussed above.
You May Also Like