Before you graduate from school and if you're eligible, it would be a good idea to enroll in a traineeship program to get hands-on experience in your dream career. It'll provide you with the opportunity to gain valuable insights and work experience in a field you've been working hard to get into. You'll learn more about the industry, understand the responsibilities of certain roles, and develop the skills you need to succeed. Additionally, when you impress the right people during your traineeship, it can help launch your career. You can get excellent work recommendations, for one thing, or earn the chance to be offered a position by the same company in the future, for another.
However, you aren't the only person enrolled in a program for traineeship Singapore schools offer. There are plenty of people who want to take advantage of the opportunity to begin their professional careers. Given this fact, you'll need to do your best to stand out so you can increase your chances of being hired by top companies.
If you want to learn different ways to make a mark during your traineeship, read on.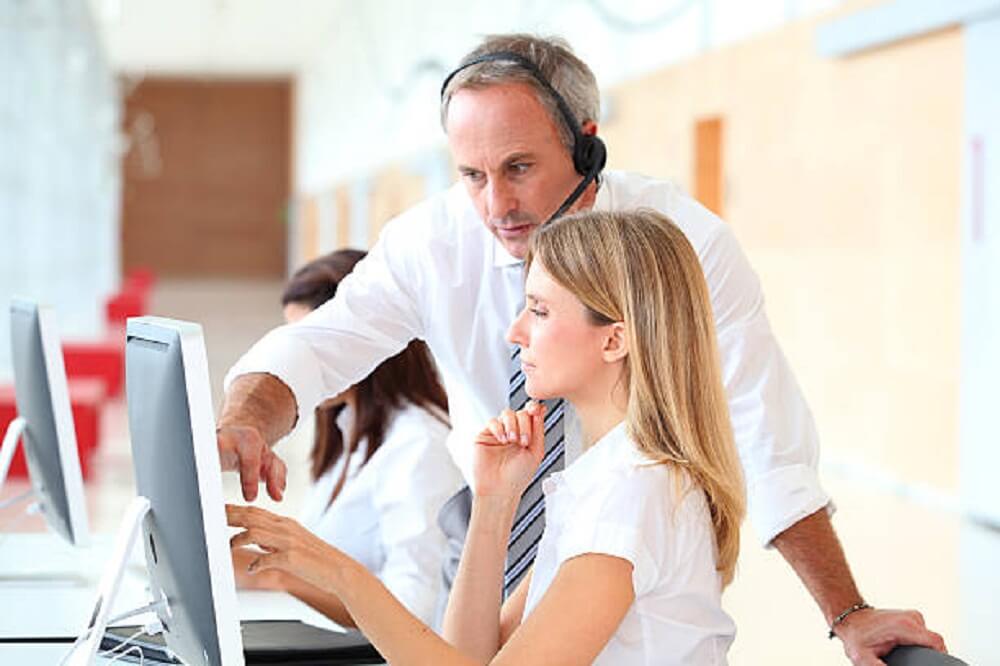 Prioritize Quality Over Quantity
One of the best ways to make an impact during your traineeship is through your work performance. If you want to receive an outstanding recommendation from your manager, you have to earn it by doing your tasks excellently. In most cases, this doesn't mean you'll be expected to go above and beyond all the time. Take note that managers tend to be more impressed by trainees who complete a few tasks excellently than by trainees who complete a bunch of half-baked ones. As such, don't rush your work and try to take on more tasks just to try to impress your superiors. Instead, take your time to do your job well. Follow instructions, pay attention to details, and carefully review your work before you submit it.
Additionally, you must practice this kind of work ethic in all aspects of your tasks as a trainee if you want to make a mark during your internship. Even if you're handed a job that you aren't excited about, perform the same high level of work as you would when you do something you're very interested in. When you consistently strive to produce excellent results across all your tasks, your manager will notice your efforts.
Keep Yourself Busy
Being proactive and keeping yourself busy can make you a valuable member of the company, even if it's just temporary. When you're given a task and you've completed it earlier, inform your supervisor and see if there's anything else you can help with. If they don't have any specific assignment for you, ask if you can check with another co-worker about how you can assist them.
In most cases, being proactive is a great way to stand out at work. Your manager can take note of your eagerness to be useful and write about it in your recommendation. If you're fortunate, the company might see the value you bring with your diligence and hard work, and offer you a full-time position once you graduate.
Be Professional
Aside from your performance as a trainee, your attitude and how you present yourself can help distinguish you from other trainees. It can be as simple as wearing the proper work attire or following the company dress code. It can also be practicing common courtesy by being punctual and saying thank you. Other than the basics, having a professional demeanor also includes being mindful of how you communicate with other people.
Whether it's with your co-workers, supervisor, or fellow trainee, be professional and polite in all your interactions. This includes face-to-face and online communications through emails and team group chats. Be respectful and practice appropriate email etiquette like sending messages only during your organization's work hours and ensuring that you send them only to relevant recipients. Taking note of these little details can make a difference in how you're viewed as a trainee or as a potential employee.
Establish a Professional Network
During your traineeship, begin building your professional network. It will help you in the future when you apply for jobs and you'll need character references or work recommendations. Apart from your team members and superiors, foster relationships with people at all levels. Reach out to other trainees in the company and establish good rapport with them. It will help you create pleasant relationships that will carry over to the time when they become your colleagues in the future.
If possible, get involved in on-site events to get to know other people in your office because you just never know what you could learn from other people from different departments. You might also meet someone else in the company who's doing something that might interest you in the future or who might become a vital part of your professional network.
Stay Consistent
Whether it's the first or last day of your traineeship, show the same level of effort and enthusiasm with your work. Many companies that have a traineeship or internship program observe their trainees' performance throughout their training period and not just during their first few days with the company. Having said that, be consistent and finish your internship with the same desire to do well when you first started. It won't just give you a better chance of receiving a strong recommendation, but it will also be very valuable for you because it will help in developing your capabilities early on. Indeed, if you want to have a fruitful traineeship, it's incumbent upon you to do all that you can to enhance your knowledge and develop your skills further.
Enrolling in a traineeship program has a lot of benefits for your career. It also gives you valuable insights about life as a working professional even before you graduate. That said, if you want to make the most of the experience and stand out from other trainees, consider the above-mentioned suggestions. Hopefully, these will help you make a positive and lasting impression on the people you work with, and your traineeship will lead to a promising start to your professional career. \
You may also like: