The field of criminal justice and forensic sciences has gained significant relevance in the 21st century. It is relatively a new field of study which involves collecting and investigating the scientific evidence for the use in law processes. Criminal justice and forensic science go hand in hand and involve drawing of evidence from various other science based subjects including social sciences, chemistry, biology, psychology etc. and aids in solving crimes.
In simpler terms, the combination of study utilizes various scientific experiments to assist in criminal investigations. The soaring popularity of various crime scene investigation dramas and movies has made people aware of criminal justice and forensic sciences.
The careers in this field are quite abundant and exciting. Various technological advances have made this field ever expanding and it holds a positive outlook for the future. Not only is this career financially rewarding but also helps in assisting victims finding justice.
Different universities offer different combinations of majors and minors, i.e. some may offer a major in forensic sciences with a minor in criminology or criminal justice, while others may offer a major in criminal justice with a minor in forensic sciences.
If you are looking to pursue university education in the field of criminal justice and forensic sciences, this article will assist you as a quick overview of what a degree can offer and possible job prospects and career choices with a degree in Criminal Justice and or Forensic Sciences.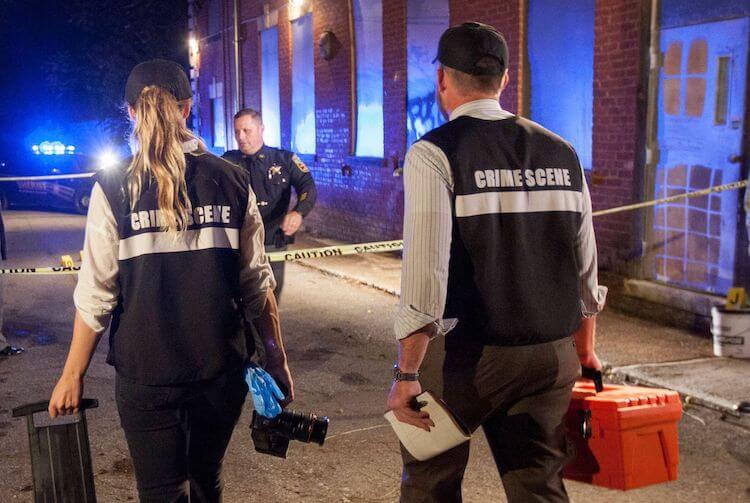 What Does a Degree in Criminal Justice & Forensic Sciences Offer?
A degree in criminal justice with a minor in forensic science or vice versa can be an adventurous educational domain to venture into. This combination of subjects provides a plethora of educational courses including Diploma, Certifications, Bachelor's, Master's etc.
There are numerous disciplines within this field and depending upon your interests you can opt for the same. This educational stream is continuously evolving as new methods of data collection and analysis are being developed and practiced.
A criminal justice major helps students to develop a social science approach to the study of crime. The courses included in the program build the foundation for students to observe, understand and evaluate the crime and criminal justice systems.
The forensic science studies on the other hand include a natural science major whereby the students learn application of scientific principles and analytical methods to criminal and civil investigations.
Forensic science as a major is great for students interested in pursuing a career in medical examiner offices or crime labs. While the subject can also be taken as a minor to complement majors in criminology and criminal justice (CCJ), legal studies, psychology and other related disciplines.
A combination of criminal justice and forensic science opens more doors for the motivated students and upon graduating they can pursue careers in local, state, or federal law enforcement, corrections, probation and parole, social services, and criminal justice research and policy.
Let's explore what key skills you can develop while pursuing higher education on criminal justice and forensic sciences.
Key Skills You Develop With a Degree in Criminal Justice & Forensic Sciences
Being into a business that involves investigating and evaluating crimes is not a normal routine nine to five job as crimes can take place anytime and anywhere. Also, since the nature of the crime can vary drastically, one should have a great dedication towards the job.
Among various skills required for this course, curiosity and inclination towards solving mysteries and puzzles will keep you inclined towards this course.
Deduction abilities will also help to excel in this particular field. If you are a detail oriented person and possess decent analytical skills then this field of study will surely appeal to you.
Here's the list of specialized skills you can gain with a degree in criminal justice and forensic sciences:
Expertise in juvenile corrections and juvenile justice policy
Privacy and data security
Victim advocacy
Police practices
Forensic anthropology
Forensic toxicology
Chemistry and microscopy
Crime scene investigation
DNA analysis
Firearm and tool marks
Fingerprints
Documentation
Criminal law and procedures
Careers Jobs with a Degree in Criminal & Forensic Sciences
No doubt that criminal justice and forensic science is a niche subject but that doesn't mean the career prospects in the field are less. There is a lot of demand for majors of this field in various government and private investigative agencies. Besides, a lot of degree holders also opt for higher studies or teach at various educational or training institutes.
Some of the major work profiles in this field include genetic experts, technicians, forensic medical examiners etc. Criminal and forensic experts are recruited widely in investigation companies, police, researching agencies besides many others. As there is a huge supply demand gap, a career in this field is also quite secure.
Degrees in Criminal Justice and Forensics will help you pursue a successful career in Law and Justice Fields. Though a Criminal Science and Forensics graduate has more job options in the law enforcement sector, the television and movies have miss-leaded people a lot with an impact that forensic scientists are involved in all aspects of crime.
The role of a Criminal and Forensic scientist is to make use of all available information to determine the facts and, subsequently, the truth. Besides the core jobs in the law enforcement sector, there are various other fields where the services of Criminal and Forensic scientists may be required.
A list of available career options is there for Criminal Justice and Forensics graduates, but if none of the options are according to your interest, the degree might not be valuable. Your studies will end in a few years but your job will continue for the rest of life. So if a Criminal Justice and Forensics degree is what you want to pursue, you must review the possible occupations you can have with it.
Professions that you can have with such a combination of majors and minors are listed below. Be sure about your line of work and availability of employment opportunities prior to joining a Bachelors or Masters degree in Criminal Science and Forensics.
Forensic Science Technician
Medical Examiner
Criminalist
Forensic Anthropologist
Forensic Chemist
Forensic Pathologist
Toxicologist
Forensic Psychologist
Criminologist
Operations Research Analyst
Detective
Forensics Engineer
Administrator
Aviation Accident Investigator
Ballistics Analyst
Computer-related Crime Investigator
Forensic Consultant
Crime Scene Investigator
Medico-legal Investigator
Educator
Researcher
Technical Writer