Today, finding a job has never been easier due to the high demand for workers. In fact, there are over 11 million employment positions hiring today. A large portion of those available jobs are to work with animals daily. 
These career options are great for animal lovers who want to help, train, or maintain their different populations.
Keep reading if you'd like to work with animals, and think this career path would be perfect for you!
1- Veterinarian
The most popular job choice for animal care is a veterinarian. Veterinarians are doctors for animals that treat illnesses and injuries, making them essential for any pet owner.
These doctors can service all animal types or only specialize in certain species. For example, some vets specialize in treating only exotic animals.
Not to mention, becoming a veterinarian requires years of schooling to obtain the proper degree. If you're not interested in attending extensive schooling, you may want to become a veterinary assistant. This role requires less schooling while still getting to interact with animals daily.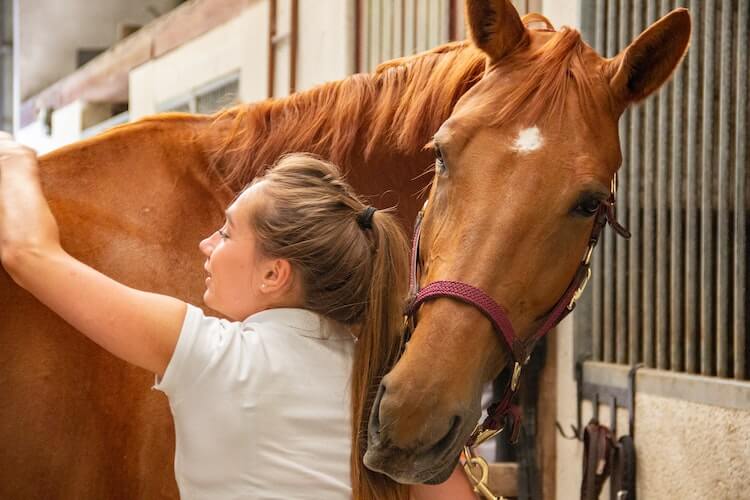 2- Animal Control
Animal control workers play a huge role in society by keeping pets, strays, and wild animals safe. Usually, an animal control worker is employed by the city directly. They are adequately trained to handle most animal issues within city limits.
In addition, these employees will often investigate humane issues, pick up strays, and help relocate animals. This role requires reports to be submitted after each incident, meaning you must be detail-oriented. 
3- Animal Trainer
Trainers have many needs to fill for those searching for obedient animals. Animal trainers most often teach dogs, horses, monkeys, etc.
As a trainer, you could be working with animals to help those with disabilities. This requires you to teach the animals how to react to certain situations. You'll also be teaching them visual and vocal commands to utilize.
Furthermore, training animals can also be for those wanting a well-behaved pet. You'll ultimately teach these animals manners and how to listen to their owners.
4- Conservation Officer
A conservation officer, or game warden, works to enforce laws for wildlife. They protect these animals by investigating and prosecuting those who break these laws.
As a game warden, you'll have a high level of jurisdiction and responsibility in your area. Different certifications are needed in different states, but you must be trained thoroughly.
5- Pet Groomer
Pet groomers work to maintain your pet's appearance. They do this by bathing, cutting hair, clipping nails, and cleaning ears. You can work as an apprentice to train in the techniques needed for this role.
Becoming a groomer gives you the opportunity to own a grooming shop one day. You'll then have the freedom to set your rates, hours, and regulations.
How to Work With Animals
Those looking to work with animals will thrive in these different job options. Hopefully, your love for animals will transfer to your new working environment.
If you'd like to read similar articles, don't forget to check out our other blog posts!
You May Also Like