As many individuals have been inoculated against the COVID-19 virus, a lot of companies are also more confident about having their workforce report back to the office. While some people welcome the return to traditional work arrangements, others are hesitant or experience anxiety related to office-based work. This is understandable as disruptions to established routines can leave people feeling off-balance and time is needed to adapt to these changes.
As a result, companies need to make additional efforts to boost employee retention while recruiters and hiring managers have to take this into consideration in appealing to job applicants. Whether you are looking to hire for office jobs in Quezon City or ramp up efforts to retain your workers, you must make the return to the office a positive and productive experience.
Here are some practices you can try to better support your employees so they can feel safe and adjust more easily as they transition to a full-time or hybrid office setup.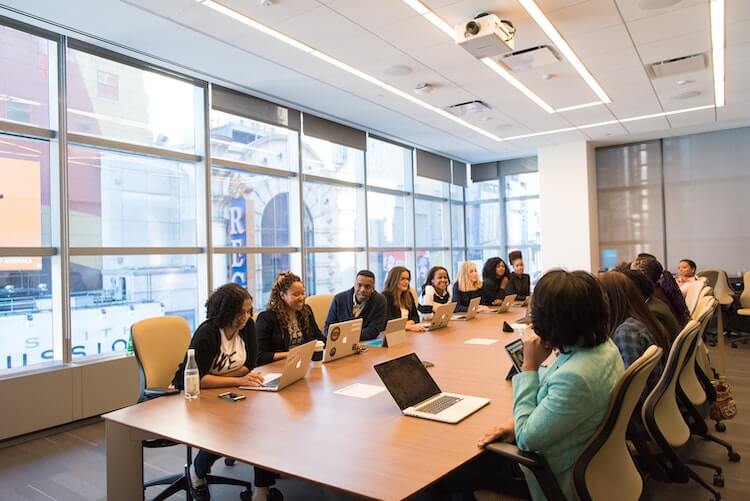 Identify and Recognize Employee Challenges
Before you can start formulating measures to support your employees, you need to identify their most common concerns. Some possible sources of their anxiety can be related to adjusting to a more social work environment, logistics and transport challenges, concerns about health and safety, and routine disruption.
Some workers may experience social anxiety and dread going back to the workplace because they're no longer used to working in a shared space or dealing with the social dynamics of working in an office. It's also possible they're worried about how they can manage their family commitments while they're away from home. Perhaps, they're still nervous about exposure and potentially putting their and their family's health at risk even after the company has taken all the necessary safety precautions on site.
On the other hand, disruption of the routine and lifestyle they have become accustomed to may be the root cause of their anxiety. If doing something daily for 21 days develops into a habit, imagine how their lifestyle has changed after exclusively working from home for almost two years. Returning to the office will mean they need to alter their lifestyle once more. While it can be challenging to pinpoint a single cause of your employees' anxiety, naming and recognizing these concerns allows you to provide the necessary solutions so they can be more comfortable with the new work arrangement.
Related Reading
Communicate Often
The only way you can identify the source of your employees' anxiety is if you take the time to communicate with them. Ask what is causing their workplace stress and listen to what they have to say. This can give you a clue on how you can support them. On the other hand, some employees may be confused or upset about why they have to return to the office at all. Remember to clearly communicate the company's reasoning for coming back to the workplace. If necessary, arrange a dialogue between the senior leadership and your employees. This gives transparency to the decision-making process and helps your workers better appreciate the benefits of the directive.
If there will be changes in the employees' work schedules, make sure to explain these well. You also need to manage expectations and be upfront about what employees can look forward to when they return to the office. Most importantly, continue to keep communication lines open as situations change and new concerns crop up so that you can continue to find the best solutions together.
Be Flexible When Addressing Employees' Needs and Concerns
Employees will have varying anxiety levels so allow them to freely express their concerns. During the discussion, take their feedback about the office arrangements into consideration and identify possible compromises. Perhaps a flexible work schedule or hybrid work arrangement can make the transition easier and ensure that employees can maintain their productivity levels. After all, ensuring that operations are efficient and optimized is any company's goal.
Remind Employees of the Benefits of the Workplace
Another method of supporting your employees is by turning the feeling of anxiety into excitement. You can do this by indicating the perks of being at the workplace. For example, real-time updates on business activities can enhance efficiency. The well-lit and relaxed office space creates an environment that's conducive to work. You can also point out that team huddles in the workplace can lead to big ideas and breakthroughs.
By specifying the various advantages of working in the office, you remind employees of the value of being physically present in the workplace. It can even be something they'll look forward to.
Schedule Team Events
Working remotely can leave a lot of people feeling like they're out of practice when it comes to socializing. This may be one of the concerns that make your employees hesitant or against going back to the office. If you want to encourage your employees to head back to the office, take steps to enhance camaraderie and collaboration in your company. Hold team events to get everyone together and reacquainted with one another. Make sure to have a structured activity so employees can interact easily without any social pressures. You can schedule a game night or movie viewing after work. While these activities won't make everyone buddies immediately, they can help workers feel more at ease with each other.
Reintegrating into the office can cause anxiety in some employees and companies to need to step up with supportive measures to promote retention and sustain productivity. While you can't solve every concern, there are some things your company can do to help workers ease into the new work arrangement. Hopefully, these practices will allow your employees to feel more confident about returning to the workplace.
You May Also Like