It is no secret that the only mantra to success is hard work to crack any competitive exam. This stands true for the MPSC (Maharashtra Public Service Commission) Exam. It would help if you worked hard and trained from a good coaching institute, says the MPSC coaching in Nagpur.
Every year, the Maharashtra Public Service Commission releases notifications regarding posts like BDO (Block Development Officer), DSP (Deputy Superintendent Of Police), etc., and several such posts to work with the Maharashtra Government.
If you are aspiring to clear the MPSC exam 2022, then you must go through this article to read the ten essential tips to study to crack the exam on the first attempt.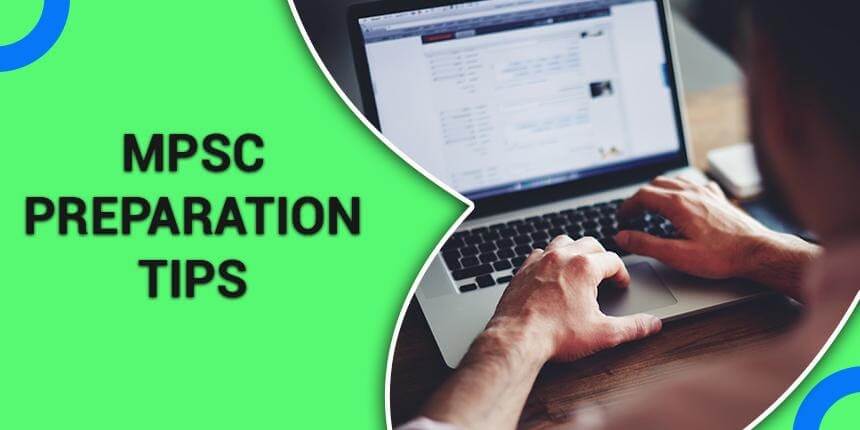 The 10 Essential Tips To Crack MPSC 2022 are as Follows:
The two most essential things before you start any preparation for the exam is to go through the syllabus thoroughly; then, only you will have a fair idea of what to study and whatnot. Secondly, you need to check with the exam pattern to know the design of the questions asked and check the difficulty level of the question paper.
The MPSC coaching in Nagpur says these two things are essential before you start preparing for the exam. The syllabus and exam pattern let you decide which topics you need to emphasize and how much time you would require to cover the issues and then assign time accordingly. 
Let's check out the other 10 essential tips to study for the MPSC exam 2022.
1- Choosing Study Material Wisely
The more, the better is not the concept that would work here. There are so many study references available in the market. So you have to be very wise and specific with choosing which book to study from. Don't be under the impression that having too many books will help you learn better.
With more books, you will land up in confusion resulting in a waste of time. So buy a few relevant, well-researched books and start studying. 
2- Prepare Well Structured Notes
The MPSC coaching in Nagpur advises developing a habit of preparing well-structured notes while studying or attending lectures. Notes are of great help while reviewing and revising during the last days of the examination since you have less time and it's impossible to go through everything at the last moment. So notes are a savior.
3- Prepare Flexible Timetable
Preparing a good flexible timetable is a must for solid exam preparation. A schedule is needed to assign proper time to all the subjects and give extra time to topics that need more of your attention. Also, your timetable must contain an appropriate schedule for revision on weekends so that you can retain the maximum information you have studied throughout the week.
While preparing a timetable, make sure your schedule is not monotonous, or you will get bored and go into depression with continuous studying. It would help if you dedicated some time to leisure activities along with studies. These tips to increase productivity tips in the workplace should be equally effective for you to have a flexible yet result-oriented schedule.
4- Go Through Previous Year's Papers
Practicing previous year's question papers are an essential part of your exam preparation. Going through the exam papers and solving them helps you understand your level of practice and enables you to understand which topics you are well prepared with and which need more of your attention. Also, solving more papers will help you increase your paper solving speed too. 
5- Appear for Mock Tests
Appear for mock tests in the last months of your preparation, says the MPSC coaching in Nagpur. Appearing for tests helps you realize how well prepared you are for the examination. Also, it enables you to identify your strengths and weaknesses to focus more on questions you were unable to solve and which questions you are well prepared with.
The more number test series you appear for, the more your confidence increases. So, remember to allow the final days for appearing for mock tests whenever you are starting preparations. They will benefit you a lot. 
6- Listen to the Toppers
A very good way of preparing your strategy for the exam is to listen to the toppers. Who else can better explain to you and tell you what to study, how to learn, and where to look? All these questions can be perfectly answered by someone who topped the MPSC exam.
A lot of videos are available online where the toppers reveal their secrets. So listen to them carefully to understand their strategy well because that will help you to chalk out a perfect preparation strategy plan for yourself.
7- Have a Good Diet
While you are preparing for the exam well, remember that you must treat your body well so that whatever you study is well received by your brain. You will only be able to learn well if you take care of your body too. So make sure you sleep well, drink well, go out for regular walks, and do some exercises.
Continuously studying without any physical activity or leisure activity can make you slide to boredom which is not right for your preparation stage. Other than having a good diet, following these six morning habits of high performers can greatly help you.
8- Revision
Revision is extremely important. No matter how much you read or how much you studied. If you don't revise the topics from time to time, you won't retain any of the information. So it is essential that whatever you study the entire week make it a point to revise those topics on the weekends. 
9- Take Proper Guidance
The MPSC exam is a tough examination, and you can't really crack it with self-help only. And therefore, to crack it, you need to take proper coaching, proper guidance. Look for the coaches that have high success rates and do seek their advice even if you cannot afford full coaching.
10- Need Focus and Dedication
Exams like MPSC need a strong amount of dedication and require you to be focused constantly. The gap between the exam notification and the result day is way too much. So you need to keep your calm and stay dedicated to your goal.
The Bottom Line 
The MPSC is a tough nut to crack, but it is not impossible if experts are to be believed. With all the proper strategies and constant dedication, one can achieve this goal. It depends on what MPSC means to you. If you know your goal well, then nothing is impossible. 
You may also find some of these guides below useful for your MPSC exam or for your overall professional growth.
You May Also Like