You may confuse criminology with criminal justice while exploring the jobs with a degree in Criminology. Well, both share the subject matter, however, there are some important differences. Criminology degrees are typically focused on crime and criminal behavior and emphasize legal and social justice issues. Criminal justice degrees on the other hand focus on law enforcement and the criminal justice system.
Criminology is a multidisciplinary social science that studies crime and criminal behavior and follows the principles of sociology and other non-legal fields, i.e. psychology, economics, statistics, and anthropology, etc.
Criminologists study and examine a crime and the criminal from a variety of aspects, including characteristics of people who commit certain crimes, reasons why people commit crimes, the effect of these crimes, and possible measures to prevent crimes.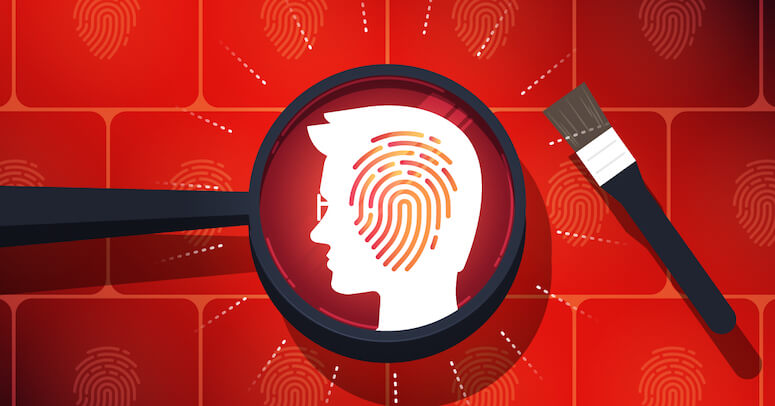 What Does a Degree in Criminology Offer?
A degree in Criminology equips graduates with the knowledge and skills to apply theoretical perspectives to practical applications and contribute to developing a better society.
With a Criminology degree, students learn to examine the social reaction to crime, identify the procedures to combat crime, develop methods to prevent the crime, and overall social protection from crime.
Students learn in-depth details of juvenile delinquency, cultures of crime, neighborhood dynamics of crime, deviance and social control, terrorism, coordinating with forensic science and criminal justice for combat and prevention of crime.
A bachelor's in criminology can lead to a career in law enforcement, criminal investigation, public affairs, government, or social and community services. While many graduates find jobs in the criminal justice system, such as police, probation, or corrections officers, others may pursue employment in courts or legal offices. Graduates with strong communication skills may enjoy counseling and conflict mediation. Those who have developed computer skills and data analysis can find rewarding careers in security, forensics, and investigative services.
Students also acquire knowledge of relevant public policies, develop an understanding of how crime is measured, why and how society responds, and ways of alleviating the impact.
Skills You Acquire with a Degree in Criminology
Studying criminology helps you understand the social and personal aspects of crime, victimization, response to crime and deviance, etc. Here are the key skills you develop with a degree in Criminology.
Critical thinking.
Analytical skills.
Communications skills.
Data collection, analysis, and interpretation.
Report writing.
Time management.
Ability to work productively both in a group and individually.
Ability to generate and evaluate evidence.
Make logical and rational arguments and ethical judgments.
What Are the Available Jobs with a Degree in Criminology?
The best thing about a degree in Criminology is that graduates can find jobs in a variety of fields including social services and law enforcement. The major employers include central and local government, police, prison and probation services, court services, security services, nonprofits, and charities that work with young offenders or victims of crime, and private security and in law practices.
There are opportunities for Criminology graduates in social welfare as well, i.e. mental health support and drug rehabilitation, homelessness, and refugee camps.
This list of jobs with a degree in Criminology will surely be useful and handy as it contains almost all possible job options.
Police Officer
Corrections Officer
Forensic Science Technician
Probation and Community Control Officer
Loss Prevention Specialist
Criminal Profiler
Jury Consultant
Prison Psychologist
Expert Witness
Psychological Investigative Services
Private Investigator
Insurance Fraud Investigator
Security Specialist
Community Development Worker
Prison Officer
Probation Officer
Social Worker
Solicitor
Adult Guidance Worker
Further Education Lecturer
Housing Manager/Officer
Local Government Officer
Social Researcher
Youth Worker
Activist
Addictions Counselor
Airport Security Officer
Animal Welfare Investigator
Author
Behaviour Profiler
Border Patrol Officer
Child Welfare Worker
Coast Guard
Community Outreach Worker
Community Relations Consultant
Consumer Advocate
Corporate Security
Court Clerk
Court Reporter
Crime Reporter
Crime Scene Analyst
Customs Inspector
Foreign Correspondent
Forensic Specialist
Fraud Investigator
Historical Researcher
Human Rights Officer
Journalist
Juvenile Court Officer
Labour Relations Specialist
Law Enforcement Officer
Lawyer
Legal Secretary
Legislative Aid
Media Correspondent
Mediator
Military Officer
Non-Profit Sector Administrator
Ombudsman
Paralegal
Park Ranger
Personal Security Officer
Policy Analyst
Political Advisor
Politician
Polygraph Technician
Prison Official
Professor
Public Administrator
Rehabilitation Counsellor
Researcher
Social Policy Researcher
Surveillance Officer
Teacher
Victims Advocate
Criminal Investigator
Criminology Assistant
Penologist
Detective
Drug Enforcement Agent
Explosives Specialist
Juvenile Court Worker
Court Administrator
Court Liaison Counselor
Judge
Civil Litigator
Corporate/Commercial Lawyer
Criminal Lawyer
Law Librarian
Legal Researcher
Pre-Trial Services Officer
Victims Advocate.
Arson Specialist
Ballistics Specialist
Controlled Substance Specialist
Crime Scene Investigator
Criminologist
Document Specialist
Fingerprint Specialist
Forensics Specialist
Forensic Psychologist
Polygraph Specialist
Serology Specialist
Summing up the Jobs with a Degree in Criminology
If you are eager to pursue higher education in Criminology, the good news is that there is a variety of jobs with a degree in Criminology that may attract your attention. From criminal intelligence to social work, and from counseling to teaching and research, there's a lot that you can do.
Being a criminologist, you may serve in various fields to deal with drug addiction, cybercrime, corrections, violence, crime prevention, Indigenous justice, and organized crime, and so on. The list of fields in which criminologists may find careers is quite extensive. Alternatively, you may want to check the following highest-paying jobs and careers.
You May Also Like