If you are considering a career as an ecologist, the good news is that ecology careers are among the fastest growing jobs. With the alarming global warming concerns, there is an increasing demand for environmental sciences and ecology professionals, and there are many jobs with an Ecology degree that have great growth potential.
Ecologists are in demand to help protect and restore the natural environment by providing important information about how human activity is affecting individual species and ecosystems.
If you are looking to pursue a degree in Ecology and are concerned about possible job options and career prospects, this article is for you. Read on to find potential careers and jobs with an Ecology degree, and what a degree program in Ecology offers, i.e. knowledge and skills, etc.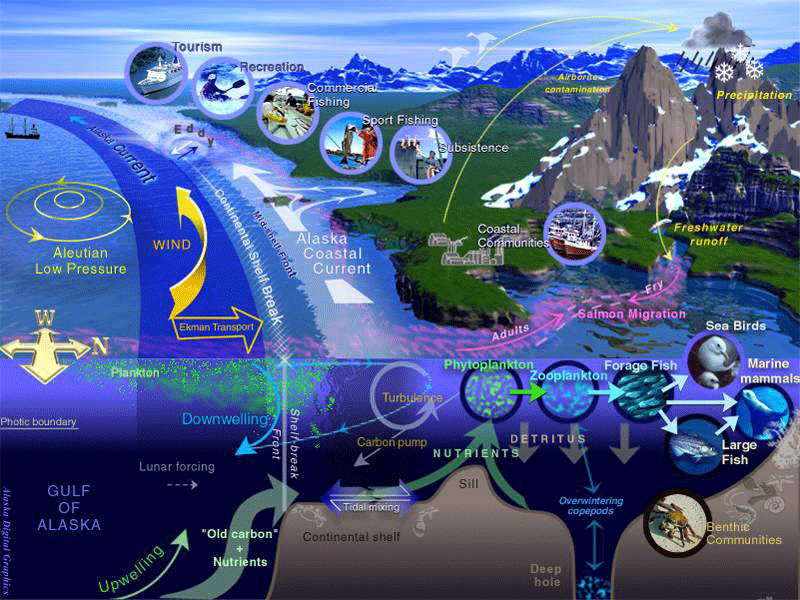 What Does a Degree in Ecology Offer?
Typically, the Ecology degree programs educate students to examine how the Earth's biological systems are responding to environmental change, and why this matters.
Though students have a wide range of options to tailor their courses as per their interests and aptitude, the focus of the degree programs is to understand our ecosystems and the processes occurring in them. Students learn to work towards sustainable and effective solutions to meet the current and future global challenges, i.e. climate change, tackling epidemics, feeding the population sustainably, etc.
The Ecology programs comprise of courses ranging from studying the processes that occur within and between organisms to investigating global systems, and from evolution to the structure of populations and communities.
By the time you graduate with an Ecology major, you should have a solid foundation in theoretical concepts that will help you gain valuable experience in the field.
Skills that You May Acquire with a Degree in Ecology
Ecologists require a specific balance of hard skills and soft skills and many of these skills can be acquired while pursuing your degree program. The skills that you may develop with a degree in Ecology are as follows:
Enthusiasm and facination for, animals and plants.
Expertise in one or more groups of living organisms.
Ability to identify and categorize different species.
Enthusiasm for fieldwork.
Ability to work in harsh conditions.
Thorough understanding of using statistics and other ecological data.
Ability to use computer programs for recording, analysing and presenting data and reports.
Excellent written communication and report writing skills.
Research and presentation skills.
Thorough understanding of various

survey techniques and identification keys

.
Teamworking and project-management skills.
Self-motivation.
What the the Best Jobs with an Ecology Degree?
With a degree in Ecology, you get an in-depth understanding of how natural living systems function and evolve, and how they can be managed to conserve biodiversity while providing benefits to people. Being an Ecology graduate you may pursue traditional careers in resource management or environmental education, careers related to the conservation of natural resources and the ecology, careers in public or private organizations involved in the management of natural resources and so on.
A bachelor's degree in Ecology is sufficient for most advanced technician positions in a wide variety of organizations, but definitely, with a master's degree, you open more opportunities. 
A list of available career options is there for Ecology graduates, but if none of the options are according to your interest, the degree might not be valuable. Choice of degree must be based on the job you want to do for the rest of your life. So if you think you should go for a degree in Ecology, must explore the below-listed jobs with an Ecology degree and see what excites you more.
Research Technician
Forester
Wildlife Biologist
Environmental Consultant
School Science Teacher
University Professor
Agricultural Business Rep.
Plant Geneticist/Breeder
Agricultural Inspector
Fundraiser
Preserve Manager
Agronomist
Geographic
Information Systems Specialist
Public Affairs Manager
Biologist
Grass Roots Coordinator
Quality Control Analyst
Cattle Buyer
Remediation Specialist
Conservationist
Hydrogeologist
Seed Analyst
County Extension Director
Laboratory Researcher
Soil Conservationist/Engineer
Ecotourism Coordinator               
Lobbyist
Statistician
Environmental Educator
Naturalist
Vocational/Agriculture Teacher
Environmental Planner
Nursery Owner
Water Resources Manager
Fish Hatchery Manager
Park Conservationist
Watershed Technologist
Firewarden
Park Superintendent
Wildlife Manager
Summing up the Jobs with an Ecology Degree
There will be more jobs with an Ecology degree than you can think of in the future, however, you must have a keen interest in the field and be able to work in tough conditions for a successful career. Though most ecology jobs are low stress high paying jobs, there may be some workplace stress at times.
You might also want to know about some more high paying jobs and careers, i.e.:
You May Also Like