The Peace Corps is a U.S. government program founded in 1961 by President John F. Kennedy. Its mission is to promote world peace and friendship by sending American volunteers to work in communities around the world. This article will guide on how to join the peace corps.
Peace Corps volunteers, or PCVs, engage in various projects related to education, health, agriculture, and more, depending on the needs of the host country.
The Three Goals of the Peace Corps
1. To Help the People of Interested Countries
PCVs work alongside local communities to address their specific needs and challenges, fostering mutual understanding and collaboration.
2. To Help Promote a Better Understanding of Americans on the Part of the People Served
Volunteers become cultural ambassadors, sharing American values and traditions while learning from their host cultures.
3. To Help Promote a Better Understanding of Other People on the Part of Americans
Upon returning to the United States, PCVs bring their cross-cultural experiences back home, enriching American society with a broader worldview.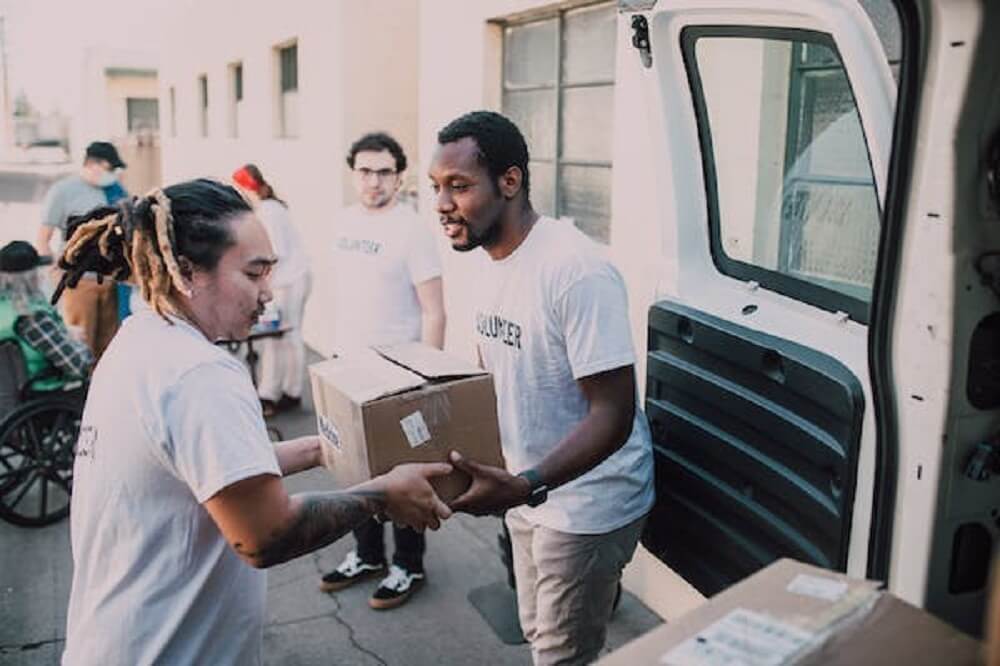 Related Readings:
Increase Productivity In The Workplace With These 5 Tips
How To Improve Communication Skills In The Workplace
Eligibility and Qualifications
Who Can Join the Peace Corps?
The Peace Corps is open to U.S. citizens of all backgrounds who meet the following basic eligibility criteria:
1. Age
Applicants must be at least 18 years old to apply, with no upper age limit. Both recent graduates and retirees can become Peace Corps volunteers.
2. Health
Volunteers should be in good physical and mental health, as they will be living and working in diverse and often challenging environments.
3. Citizenship
Only U.S. citizens can apply for the Peace Corps. Dual citizens should consult with the Peace Corps to determine their eligibility.
4. Desired Qualification
While the Peace Corps values diversity and accepts volunteers from various backgrounds, certain qualifications and skills can enhance your application.
5. Education
A bachelor's degree is typically required for most positions, though exceptions may be made for those with substantial work experience.
6. Language Skills
Proficiency in a foreign language is beneficial, especially if you aspire to work in regions where that language is spoken.
7. Relevant Experience
Previous volunteer work, community service, or professional experience in fields such as education, healthcare, or agriculture can make your application stand out.
The Application Process
1. Research and Self-Assessment
Before diving into the application process, take the time to research Peace Corps programs and assess your own goals and expectations. Consider which countries and projects align with your interests and skills.
2. Online Application
The Peace Corps application is primarily online. You will need to create an account on the Peace Corps website and complete the online application form. Be prepared to provide detailed information about your education, work history, and motivations for joining.
3. Interview
If your application passes the initial screening, you will be invited for an interview. This interview, conducted by a Peace Corps recruiter, will assess your suitability for the program and allow you to ask questions about the Peace Corps experience.
4. Medical and Legal Clearance
Before receiving an invitation to serve, applicants must undergo a thorough medical and legal clearance process. This includes a medical examination, background check, and legal review.
Preparing for Peace Corps Service
Acceptance and Placement
Congratulations! If you are selected to join the Peace Corps, you will receive an official invitation. This document will specify your country of service, departure date, and assignment details. Be prepared to accept or decline the invitation within a given timeframe.
Pre-Service Training
All Peace Corps volunteers undergo extensive pre-service training (PST) to prepare for their assignments. PST covers language and cultural immersion, technical skills, health and safety, and cross-cultural adjustment. Training can last from a few weeks to several months, depending on the assignment.
Packing and Departure
As your departure date approaches, you'll need to pack for your new life abroad. The Peace Corps provides guidance on what to bring, and you should be prepared to adapt to the specific needs of your host country.
Life as a Peace Corps Volunteer
Living Conditions
Peace Corps volunteers are placed in a wide range of environments, from remote villages to urban centers. Your living conditions will vary depending on your assignment, but you can expect to live modestly and integrate into the local community.
Work and Projects
Your daily work will be determined by the needs of your host country and it will help you for how to join the peace corps. Volunteers engage in diverse projects, including teaching, healthcare, environmental conservation, and community development. Flexibility and adaptability are essential qualities for success.
Challenges and Rewards
Serving in the Peace Corps can be both challenging and immensely rewarding. Volunteers often face language barriers, cultural differences, and living conditions that require adjustment. However, the personal and professional growth, as well as the positive impact on the community, makes it a transformative experience.
Conclusion
The above article for how to join the peace corps is not just a career choice; it's a life-changing commitment to global service and cultural exchange. By following the steps outlined in this guide, you can embark on a journey that will not only broaden your horizons but also contribute to a more peaceful and interconnected world.
You May Also Like: