Since majority of the businesses in San Francisco are online, a discount service like Groupon can always be a good business. Some people may say that when Groupon is already there, how a small business can rise up to attract people's attention.
Well, the answer is simple; you deliver a better service and customers are yours. And this is how many discount websites are giving hard time to Groupon. For instance, a beauty salon's regular price for an item is $50 which it shows as $80 and over Groupon and offers 50% discount, making it $40. What you can do is to get if for $35 from the merchant by ensuring a wider reach!
There're hundreds of small business ideas for San Francisco, but starting one as it is mentioned in a list is never a good idea. So, don't just run for discount on everything, rather focus on some specific industries, i.e. you can limit your scope by just offering discount on books, or kids wear, or anything that is convenient for you to manage.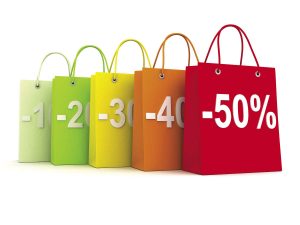 To make things clearer for you, here are links to some useful resources that you will require when starting a discount service in San Francisco:
San Francisco Business Portal Permit Locator for finding and submitting permits, licenses, and forms that apply to your business.
4 types of discount stores that you may start.
How to partner with merchants for a discount store.