The City Beautiful, Orlando is the fourth-largest city in the state of Florida, and also the largest inland city in the state. Exceptional theme parks, significant number of cultural sites like the Orlando Museum of Art and Dr. Phillips Center for the Performing Arts, a vigorous nightlife, bars and clubs in the Downtown area make Orlando a great place to visit, work and live.
Orlando is a major industrial and hi-tech center with more than 53,000 people employed within the $13.4 billion technology industry. And, there's no wonder why the city is a nationally recognized cluster of innovation in digital media, agricultural technology, aviation, aerospace, and software design. Another popular area of Orlando's economy is the Research sector that employs more than 8,500 people, and is the hub of the nation's military simulation and training programs. 
With more than 150 international companies from around 20 different countries having facilities in Metro Orlando, the city is well connected not just to the other parts of the country, but also with the other parts of the world. Moreover the city is known to be one of the busiest American cities for conferences and conventions which means an array of happenings throughout the year and an accelerated economic activity in the tourism and hospitality sector.
If you are based in Orlando, Florida and searching for a well paying local opportunity or planning to switch jobs with cities and relocate here, the solo job hunt might not be fruitful. With a sped up economic activity and digitalization of the procedures most employers are looking for ways to cut costs and increase efficiency. This is why outsourcing staffing needs is a popular business. Having this in mind, you must know that not all well paying jobs hit the traditional media or social media ads; these are rather kept secret with job placement agencies and recruitment firms.
So, a better idea is to signup with multiple staffing solution companies in Orlando, FL and submit your updated resume to them. Better is to add a relevant cover letter. Here's a quick guide on cover letter basics that might be helpful.
Having your resume with multiple job placement agencies and employment companies, you get an increased outreach which is not possible the traditional way.
Searching job placement agencies individually can also be quite a time consuming affair, so this page lists all major employment agencies and recruitment firms in Orlando, FL at one place. With quick contact details of hundreds of agencies you can speed up your resume distribution with minimal effort.
Search & apply for jobs across all sectors in Orlando, Florida with this big list of recruitment specialists and employment agencies. If you're an employer, the list should serve you equally as these recruitment firms in Orlando, Florida will help you in finding the right talent in no time with no overhead costs.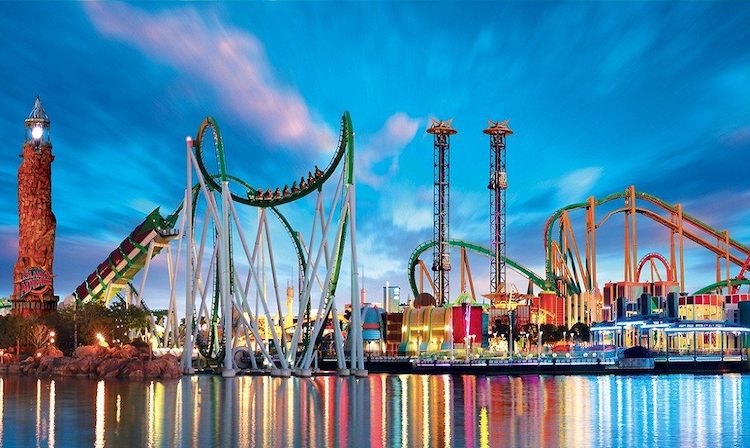 Job Placement / Recruitment Agencies & Staffing Solutions Providers in Orlando, Florida
Aerotek Staffing Agency
Address: 11474 Corporate Blvd #160, Orlando, FL
Phone #: (407) 803-5111 ‎ Website: · aerotek.com
Tews Company Staffing
Address: 1000 Legion Pl #730, Orlando, FL
Phone #: (407) 740-8866 ‎ · Website: tewscompany.com
Top Talent Staffing
Address: 210 S Bumby Ave, Orlando, FL
Phone #: (407) 896-2150 ‎ · Website: toptalentusa.com
Workforce Central Florida
4360 E Colonial Dr, Orlando, FL
Phone #: (407) 531-1227 ‎ · Website: workforcecentralflorida.com
Ajilon Professional Staffing
Address: 390 N Orange Ave #1600, Orlando, FL
Phone #: (407) 454-6545 ‎ · Website: ajilon.com
Accounting Principals Orlando
Address: 390 N Orange Ave #1600, Orlando, FL
Phone #: (407) 454-6545 ‎ Website: · accountingprincipals.com
Exceptional Staffing Inc
Address: 2724 E Colonial Dr, Orlando, FL
Phone #: (407) 649-8890 ‎ · Website: exceptionalstaffing.com
Robert Half Finance & Accounting
Address: 301 E Pine St #200, Orlando, FL
Phone #: (407) 481-8393 ‎ · Website: roberthalffinance.com
Robert Half Technology
Address: 301 E Pine St #200, Orlando, FL
Phone #: (407) 426-9438 ‎ · Website: roberthalftechnology.com
Spherion
Address: 134 E Colonial Dr, Orlando, FL
Phone #: (407) 839-8833 ‎ · Website: spherion.com
JobVantage
Address: 1563 Florida Mall Ave, Orlando, FL
Phone #: (407) 531-1232 ‎ · Website: workforcecentralflorida.com
Adecco Staffing
Address: 7400 Southland Blvd #111, Orlando, FL
Shoppes of Southland
Phone #: (407) 240-3005 ‎ · Website: adeccousa.com
Select Staffing
Address: 8865 Commodity Cir #12, Orlando, FL
Phone #: (407) 896-1912 ‎ · Website: selectstaffing.com
Infiniti Employment Solutions
Address: 3915 E Colonial Dr, Orlando, FL
Phone #: (407) 830-9994 ‎ · Website: orlandohotjobs.com
Personnel One
Address: 1650 Sand Lake Rd Ste 201, Orlando, FL
Phone #: (407) 850-2250 ‎ · Website: personnelone.com
4 Corner Resources LLC
Address: 20 N Orange Ave, Orlando, FL
Phone #: (407) 872-1521 ‎ · Website: 4cornerresources.com
TravelHealthcare
Address: 390 N Orange Ave, Orlando, FL
Phone #: (866) 433-5506 ‎ · Website: travelhealthcare.com
CHASE Professionals
Address: 1650 Sand Lake Rd #104, Orlando, FL
Phone #: (407) 240-5099 ‎ · Website: chaseprofessionals.com
Randstad
Address: 1650 Sandlake Road, Suite 117, Orlando, FL
Phone #: (407) 855-2155 ‎ · Website: us.randstad.com
Creative Financial Staffing
Address: 800 Magnolia Ave, Orlando, FL
Phone #: (407) 244-1227 ‎ · Website: cfstaffing.com
Zucan
Address: 609 N Powers Dr #340, Orlando, FL
Phone #: (407) 531-1223 ‎ · Website: workforcecentralflorida.com
Manpower
2432 Sand Lake Rd, Orlando, FL
Phone #: (407) 857-6161 ‎ · Website: localsite.manpower.com
Crawford Thomas Recruiting – Nationwide Recruitment and Staffing
Address: 429 S Keller Rd, Orlando, FL
Phone #: (321) 257-0800 ‎ · Website: crawfordthomas.com
Aquent
Address: 413 Virginia Dr, Orlando, FL
Phone #: (407) 992-1100 ‎ · Website: aquent.com
Nanny Poppinz of West Orlando
Address: 8815 Conroy Windermere Rd, Orlando, FL
Phone #: (407) 965-5024 ‎ · Website: nannypoppinz.com
TEKsystems
Address: 3501 Quadrangle Blvd #105, Orlando, FL
Phone #: (407) 736-8500 ‎ · Website: teksystems.com
Greatinsurancejobs.Com
Address: 1235 N Orange Ave, Orlando, FL
Phone #: (407) 670-1600 ‎ · Website: greatinsurancejobs.com
Parker & Lynch Orlando
Address: 390 N Orange Ave, Orlando, FL
Phone #: (407) 875-0660 ‎ · Website: parkerlynch.com
United Temps
Address: 2336 W Oak Ridge Rd, Orlando, FL
Phone #: (407) 240-4846 ‎ · Website: unitedhq.com
CDI Corporation
Address: 201 E Pine St, Orlando, FL
Phone #: (407) 872-5767 ‎ · Website: cdicorp.com
Nextaff Services
Address: 7802 Kingspointe Pkwy, Orlando, FL
Phone #: (407) 363-1367 ‎ · Website: nextaff.com
Stratigi Staffing, LLC
Address: 150 N Orange Ave #405, Orlando, FL
(407) 992-8817 ‎ · Website: stratigistaffing.com
Remedy Intelligent Staffing
1650 Sand Lake Rd #111, Orlando, FL
Phone #: (407) 250-5820 ‎ · Website: remedystaff.com
Park Avenue Group
4625 Halder Ln, Orlando, FL
Phone #: (407) 629-2424 ‎ · Website: parkavegrp.com
Thomas Bryan & Associates, LLC
Address: 201 S Orange Ave #250, Orlando, FL
Phone #: (407) 477-5635 ‎ · Website: tombryan.com
Specialty Staffing Resources
Address: 6996 Piazza Grande Ave #305, Orlando, FL
(407) 781-4444 ‎ · Website: specialtystaffingresources.com
Legacy Medsearch
976 Lake Baldwin Ln, Orlando, FL
(407) 898-4440 ‎ · Website: legacymedsearch.com
Alliance Workforce Solutions
Address: 7216 Chancery Ln, Orlando, FL
Phone #: (407) 674-7883 ‎ Website: · alliancewf.com
Threshold Placement Services Inc
Address: 2224 S Langley Cir, Orlando, FL
Phone #: (407) 296-4370 ‎ · Website: thresholdplacement.com
Associates Lear
Address: 1235 N Orange Ave, Orlando, FL
Phone #: (407) 412-7447 ‎ · Website: learsearch.com