London is the capital and largest city of England and the United Kingdom. It is one of the most important global cities with a diverse range of people and cultures coexisting in the city. The third-most populous city in Europe has more than 300 languages spoken here.
Despite being on the list of most expensive cities in the world, London is a preferred choice to relocate for a larger population. The great public transport system, availability of job opportunities, diverse culture, and plenty of entertainment options make London a great place to live in and work.
With a vibrant economy, historic and strategic importance, and being the political, cultural, and economic hub London exerts considerable influence on almost all industries. London is a prominent hub for arts, commerce, entertainment, education, fashion, healthcare, finance, media, business services, tourism, and research and development.
The economy of the city is though dominated by service industries, financial and professional services, in particular, new jobs are being created in almost all industries including media, tourism, technology, retail, hospitality, manufacturing, and construction, etc.
If you are based in London and looking to switch jobs or planning to relocate to London and conduct a local job search before arriving in the city, getting connected with major recruitment agencies. A job agency service in London can be a great help to find and get a good paying job. These agencies have access to a large pool of jobs and having your updated resume with multiple agencies increases your chances of landing a better job.
Although traditional job search techniques may help you find and get a job in a new city or your own city sometimes, it's not always successful. Other than responding to the job ads on job portals and social media, make sure to have a strong professional network. Professional networking on LinkedIn and job ads in the local section of some of the best international job sites along with submitting your resume to recruitment agencies ensures that your resume gets maximum exposure.
This page lists all major recruitment agencies and job placement services in the City of London, Westminster, Canary Wharf, Camden & Islington, and Lambeth & Southwark. Get connected with job placement agencies in London and submit your updated resume to as many as you can.
Add value to your job search in London by joining multiple recruitment agencies and job placement specialists who have an excessive inflow of the latest job opportunities from your field. These employment agencies and hiring consultants have a strong network of top employers and human resources departments of large enterprises in London and strive to get you placed at the right job.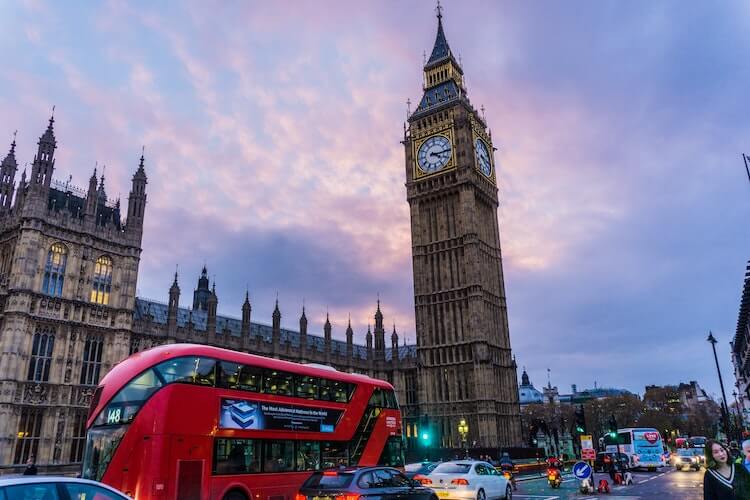 List of Job Agencies & Recruitment Firms in London, England
Morgan Hunt
Address: 16 Old Bailey, City of London, EC4M 7EG
Phone #: 020 7419 8900 ‎ · Website: morganhunt.com
Reed Insurance
Address: 2nd Floor, Copenhagen House, 5-10 Bury St, London EC3A 5AT
Phone #: 020 7220 4777 ‎ · Website: reed.co.uk
Tate
Address: 7 Hanover Square, London, Greater London W1S 1HQ
Phone #: 020 7408 0424 ‎ · Website: tate.co.uk
Kelly Services
Address: 4th Floor, 145 Cannon St, London EC4N 5BP
Phone #: 020 7630 5133 ‎ · Website: kellyservices.co.uk
Angela Mortimer
Address: 37-38 Golden Square, London, Greater London W1F 9LA
Phone #: 020 7287 7788 ‎ · Website: angelamortimer.com
Peek-a-Boo Childcare
Address: Mezzanine Floor, 14 King St, London, Greater London EC2V 8EA
Phone #: 020 7600 9880 ‎ · Website: peekaboochildcare.com
Excel Recruitment
Address: 116 High Holborn, London, Greater London WC1V 6RD
Phone #: 020 7404 1010 ‎ · Website: excel-recruitment.co.uk
Yellow Cat Recruitment Ltd
Address: Unit 12.3.2, The Leathermarket, 11 / 13 Weston Street, London, SE1 3ER
Phone #: 020 7580 7333 ‎ · Website: yellowcatrecruitment.co.uk
Eden Brown
Address: 222 Bishopsgate, London, EC2M 4QD
Phone #: 0845 450 5202 ‎ · Website: edenbrown.com
Harvey Nash Group PLC
Address: HeronTower, 110 Bishopsgate, London, Greater London EC2N 4AY
Phone #: 020 7333 0033 ‎ · Website: harveynash.com
Office Angels
Address: 71-75 Buckingham Palace Road, Victoria, London, Victoria SW1W 0QU
Phone #: 020 7630 0844 ‎ · Website: office-angels.com
Network
Address: 34 Mortimer St, London, Greater London W1W 7JS
Phone #: 020 7580 5151 ‎ · Website: networkdesign.cc
The People Tree
Address: 35 New Broad St, Greater London EC2M 1NH
Phone #: 0844 247 0343 ‎ · Website: thepeopletree.co.uk
Hays Financial Markets
Address: 107 Cheapside, London EC2V 6DB
Phone #: 020 3465 0000 ‎ · Website: hays.co.uk
Tay Associates
Address: 10 Throgmorton Ave, London, United Kingdom EC2N 2DL
Phone #: 020 7065 6700 ‎ · Website: tayassociates.com
Ritz Recruitment Ltd
Address: 133 Middlesex St, Bishopsgate, London, Greater London E1 7JF
Phone #: 020 7929 5850 ‎ Website: · ritzrec.com
Brook Street (UK) Ltd
Address: 32 Strand, London, Greater London WC2N 5HY
Phone #: 020 7930 7399 ‎ Website: · brookstreet.co.uk
Round 8
Address: 3-4 Great Marlborough St, Soho, London W1F 7HH
Phone #: 020 7734 4970 ‎ · Website: round8.com
Square One Resources Ltd
Address: 6 Devonshire Square, London EC2M 4YE
Phone #: 020 7208 2828 ‎ · Website: squareoneresources.com
Badenoch & Clark
Address: MillenniumBridge House, 2 Lambeth Hill, London, EC4V 4BG
Phone #: 020 7429 5000 ‎ · Website: badenochandclark.com
Adecco UK Ltd
Address: 6 Westferry Circus, London, Greater London E14 4HD
Boisdale of CanaryWharf
Phone #: 020 7512 9135 ‎ · Website: adecco.co.uk
May & Stephens Recruitment
Address: Ibex House, 42-47 Minories, City of London, EC3N 1DY
Phone #: 020 7488 9922 ‎ · Website: mayandstephens.co.uk
Consulting Point
Address: Rennie House, 57-60 Aldgate High St, London EC3N 1AL
Phone #: 0845 618 0060 ‎ · Website: consultingpoint.co.uk
Mise en Place Catering and Hospitality Recruitment
Address: 2nd Floor, 240 High Holborn, London, Greater London WC1V 7DN
Phone #: 020 7430 9811 ‎ · Website: miseenplace.co.uk
Admiral Group
Address: 55 Eastcastle St, London, Greater London W1W 8EF
Phone #: 020 7580 8446 ‎ Website: admiralgroup.com
The JM Group
Address: 3a LondonWallBuildings, London Wall & Blomfield Street, London EC2M 5SY
Phone #: 020 7251 7300 ‎ · Website: thejmgroup.com
Your World Recruitment
Address: 5 Devonshire Square, London EC2M 4YD
Phone #: 020 7220 0811 ‎ · Website: yourworldmedical.com
Gel Appointments
Address: Ground Floor, 65 London Wall, London EC2M 5TU
Phone #: 020 7256 2345 ‎ · Website: gel-appointments.co.uk
Major Players
Address: 73 – 75 Endell Street, LondonWC2H 9AJ
Phone #: 020 7836 4041 ‎ · Website: majorplayers.co.uk
GSL Education
Address: 15 Cotton's Gardens, London Borough of Hackney, E2 8DN
Phone #: 020 7739 2211 ‎ · gsleducation.com
Michael Page
Address: 1st Floor, Victoria House, Southampton Row, London WC1B 4JB
Phone #: 020 7269 6256 ‎ · Website: michaelpage.co.uk
Tate & Associates
Address: 35-37 Ludgate Hill, City of London, EC4M 7JN
Phone #: 020 7236 7766 ‎ · Website: tateandassociates.co.uk
Talisman
Address: 53 Chandos Pl, City of London, Greater London WC2N 4HS
Phone #: 020 7812 6430 ‎ · Website: talismanfashion.com
Amida Recruitment Ltd
Address: 65 Rivington St, City of London, Greater London EC2A 3AY
Phone #: 020 7033 3788 ‎ · Website: amida-recruit.com
Gray & Associates
Address: Tokenhouse Yard, London, Greater London EC2R 7AS
Phone #: 020 7073 2800 ‎ Website: · grayagency.com
Blue Arrow
Address: 69 Buckingham Palace Rd, Victoria, London SW1W 0QU
020 7481 9200 ‎ · Website: bluearrow.co.uk
P M A Recruitment Ltd
Address: 1 Berners Rd, LondonN1 0PW
Phone #: 020 7688 8000 ‎ · Website: pmarecruitment.co.uk
Maximus IT Ltd
Address: 10th Floor, Linen Court, 10 E Rd, London N1 6AD
Phone #: 020 7422 6000 ‎ Website: · maximus-it.com
First Counsel
Address: 18th Floor, One Angel Court, London, Greater London EC2R 7HJ
Phone #: 020 7360 5150 ‎ · Website: firstcounsel.com
Profiles Creative
Address: 8-11 St John's Ln, LondonEC1M 4BF
Phone #: 0844 225 9290 ‎ · Website: profilescreative.com
Universe Technology Recruitment Ltd
Address: 60-61 Mark La, London EC3R 7ND
Phone #: 020 7480 7700 ‎ · Website: utechnology.com
Carousel Consultancy Ltd
Address: 31-32 Bedford St, Covent Garden, London WC2E 9ED
Phone #: 020 7240 2833 ‎ · Website: carousel.co.uk
Carousel Consultancy Ltd
Address: 31-32 Bedford St, Covent Garden, London WC2E 9ED
Phone #: 020 7240 2833 ‎ · Website: carousel.co.uk
G R Law Legal Recruitment
Address: 3rd Floor, Alderman's House, Alderman's Walk, London, Greater London EC2M 3UJPhone #:  020 7220 8111 ‎ · Website:  grlaw.co.uk
You May Also Like