The major city in England's West Midlands region, Birmingham is famous for its heritage in the world of food and cuisine, cultural impact, legendary rock music, lively night-life, and its widespread canal network.
Birmingham is no doubt one of the most desirable places to live and work in the UK. A vigorous economy, affordable living, friendly atmosphere, connectivity, and abundant opportunities make the city a popular choice for people from around the country.
The expanding economy and availability of new opportunities attract specifically the people from the services industry to consider Birmingham a place to settle down in.
As the economy of Birmingham is dominated by the service sector that accounts for 88% of the city's employment, the most job opportunities can be found in public administration, education, healthcare, financial services, business services, and technology fields.
Though the job opportunities are abundant here, finding and getting a good paying job in the city is not as easy as it may sound. Whether you are based in Birmingham or looking to relocate here and want to find and get a job in the new city before moving here, the traditional methods of local job search may not work.
Do keep an eye on the local sections of some of the best international job sites, but do not rely entirely on the job ads on job portals and social media. Besides using your LinkedIn professional network, do get in touch with job agencies, recruitment firms, and work placement services in Birmingham for your resume to travel farther.
This page lists all top recruitment agencies, job placement services, and staffing solutions providers in Birmingham, the UK with their quick contact details so you can speed up your job search and find work faster in the city.
These recruitment agencies in Birmingham can help you find and get jobs in the public and private sectors. On the other hand, if you are an employer or a hiring manager, you can surely find and hire the right talent with their help.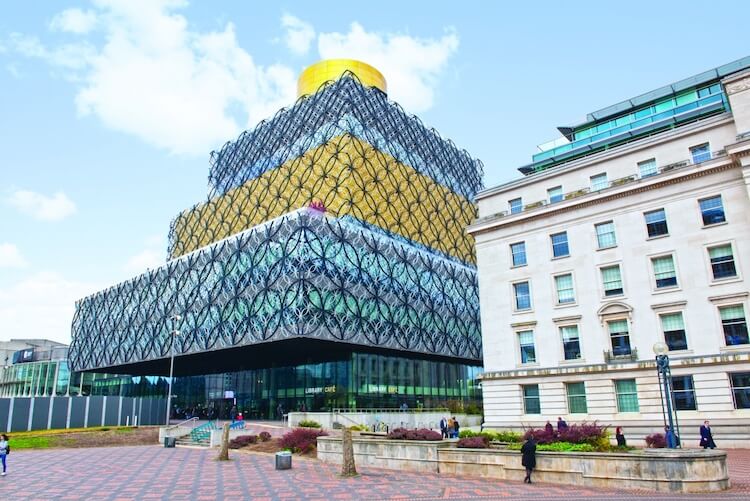 List of Recruitment Agencies and Work Placement Services in Birmingham, UK
OfficeTeam
Address: 20 Colmore Circus Queensway, Queensway, Birmingham B4 6AT
ColmorePlaza
Phone #: 0121 616 4600 ‎ –Website: · officeteamuk.com
First Personnel Services PLC
Address: 86 New St, City Centre, Birmingham B2 4BA
Phone #: 0121 643 9095 –Website: jobsatfirst.com
Extra Personnel Ltd
Address: Cavendish House, 39-41 Waterloo St, Birmingham, West Midlands B2 5PP
Phone #: 0121 200 5999 ‎-Website: extrapersonnel.co.uk
Proactive Recruitment Solutions Ltd
Address: 43 Temple Row, Birmingham, West Midlands B2 5LS
Phone #: 0121 237 6006 –Website: proactiverecruitment.co.uk
Huxley Associates
Address: Edmund St, 2nd Floor Interchange Place, Birmingham, B3 2TA
Phone #: 0121 236 4777 ‎ –Website: · huxley.com
Next Recruitment Limited
Address: 1562 Stratford Rd, Birmingham, West Midlands B28 9HA
Phone #: 0121 733 2888 ‎ –Website: nextagency.co.uk
Office Angels
Address: 68 New St, Birmingham, West Midlands B2 4DU
Phone #: 0121 633 4999 ‎ –Website: office-angels.com
Prime Time Recruitment Ltd
Address: Phoenix House, 1-3 Newhall St, Birmingham, West Midlands B3 3NH
Phone #: 0121 233 1424 –Website: primetime.co.uk
Hart Recruitment
Address: 1232-1234 Aldridge Rd, Great Barr, Birmingham, B44 8PE
Phone #: 0121 360 6000 ‎ –Website: hartrecruitment.co.uk
Kelly Services
Address: 35 Livery Street, 2nd Floor, Livery Place, BirminghamB3 2PB
Phone #: 0121 643 6030 ‎ –Website: kellyservices.co.uk
Pertemps Recruitment Partnership Ltd
Address: 16-18 Temple St, Birmingham, West Midlands B2 5BG
Phone #: 0121 233 2222 ‎ –Website: pertemps.co.uk
Manpower UK Ltd
Address: 65 New St, Birmingham, West Midlands B2 4DU
Phone #: 0121 631 2494 ‎ –Website: manpower.co.uk
Temp Staff Ltd
Address: 28 St Paul's Square, Birmingham, West Midlands B3 1RB
Phone #: 0121 212 2227 ‎ –Website: tempstafflimited.co.uk
Brook Street (UK) Ltd
Address: 20 Bennett's Hill, Birmingham, West Midlands B2 5QJ
Phone #: 0121 643 6954 ‎ –Website: brookstreet.co.uk
Off to Work
Address: 29-30 Stephenson St, Birmingham, West Midlands B2 4BH
Phone #: 0121 634 3303 ‎ –Website: offtowork.co.uk
Adecco
Address: 1st Floor, 10 Colmore Row, Birmingham, West Midlands B3 2QD
Phone #: 0121 214 6460 ‎ –Website: · adecco.co.uk
Venn Group
Address: Ground Floor, 20 Waterloo St, Birmingham, West Midlands B2 5TB
Phone #: 0121 616 0660 ‎ –Website: venngroup.com
Key Personnel (UK) Limited
Address: 102 Colmore Row, Birmingham, West Midlands B3 3AG
Phone #: 0121 233 2335 ‎ –Website: keypersonnel.co.uk
Nova Recruitment Services
Address: King Edward House, 135A New St, Birmingham, West Midlands B2 4NG
Phone #: 0121 665 6846 ‎-Website: novarecruitment.co.uk
Tate Recruitment
Address: 172 Edmund St, BirminghamB3 2HB
Phone #: 0121 633 7542 –Website: tate.co.uk
Anders Elite
Address: 60 Church St, Birmingham, West Midlands B3 2DJ
Phone #: 0121 212 2255 ‎ –Website: anderselite.com
Berry Recruitment Ltd
Address: 756 Warwick Rd, Tyseley, Birmingham, West Midlands B11 2HG
Phone #: 0121 706 2920 ‎ –Website: berryrecruitment.co.uk
Blue Arrow
Address: 61 New St, Birmingham, West Midlands B2 4DU
Phone #: 0121 632 4477 ‎-Website: bluearrow.co.uk
Supreme Recruitment
Address: The Courtyard, Gas St, Birmingham, West Midlands B1 2JT
Phone #: 0121 248 4490 ‎ –Website: supreme-recruitment.com
Meridian Business Support
Address: 3rd Floor King Edwards House, New Street, Birmingham B2 4QJ
Phone #: 0121 633 6660 ‎ –Website: meridianbs.co.uk
Randstad Care – Birmingham
Address: 3rd Floor, Livery Place, 35 Livery St, Birmingham, West Midlands B3 2PB
Phone #: 0121 212 2292 ‎ –Website: randstadcare.co.uk
Thorn Baker Ltd
Address: The White House, 111 New St, Birmingham, West Midlands B2 4EU
Phone #: 0121 633 8000 ‎ –Website: thornbaker.co.uk
P S D Group
Address: ColmorePlaza, 20 Colmore Circus Queensway, Birmingham, West Midlands B4 6AT
ColmorePlaza
Phone #: 0121 212 0099 ‎-Website: psdgroup.com
ITN Mark Education
Address: 14 Waterloo St, Birmingham, West Midlands B2 5TX
Phone #: 0121 616 1666 ‎-Website: itnmark.com
Fusion People Limited
Address: Latham House, Paradise Circus Queensway, Birmingham, West Midlands B1 2BJ
Phone #: 0121 616 7150 –Website: fusionpeople.com
Pure Staff Ltd
Address: International House, Staniforth street, Birmingham, Aston B4 7AT
Phone #: 0121 503 6970 ‎ –Website: purestaff.co.uk
Michael Page International
Address: 4 Brindley Pl, Birmingham, B1 2LG
Brindleyplace
Phone #: 0121 230 9350 ‎ –Website: michaelpage.co.uk
Balfor Recruitment Group Ltd
Address: Warwick Chambers, 14 Corporation St, BirminghamB2 4RN
Phone #: 0870 727 2244 ‎ –Website: balfor.co.uk
Hudson
Address: Victoria Square House, Victoria Square, BirminghamB2 4AJ
Phone #: 0121 633 0010 –Website: uk.hudson.com
Alliance Personnel
Address: 62 Caroline St, Birmingham, West Midlands B3 1UF
Phone #: 0121 265 2080 ‎ –Website: alliance-personnel.com
Prestige Recruitment Services
Address: 1 Victoria Square, Birmingham, B1 1BD
Phone #: 0121 244 5004 ‎ –Website: prestigerecruitmentservices.co.uk
Maximum Employment
Address: Galbraith House, 141 Great Charles Street Queensway, Birmingham, B3 3LG
Phone #: 0121 236 0440 ‎-Website: maximumemployment.co.uk
Birmingham Education
Address: 102 Colmore Row, Birmingham, West Midlands B3 3AG
Phone #: 0121 236 1368 ‎ –Website: randstadeducation.co.uk
Advantage Healthcare, Nursing Agency – Birmingham
Navigation St, Birmingham, West Midlands B2 4BT
Phone #: 0121 616 1984 ‎ –Website: advantagehealthcare.com
TimePlan Education
Address: 168 Holliday Street, Birmingham, West Midlands B1 1TJ
Phone #: 0121 634 6400 ‎ –Website: timeplan.com
Simply Recruitment
Address: 95 Hagley Rd, Birmingham, West Midlands B16 8LA
Phone #: 0121 454 6561 –Website: simply-recruitment.co.uk
Odgers Berndtson
Address: Nine Brindleyplace, 4 Oozells St, Birmingham, West Midlands B1 2HS
Brindleyplace
Phone #: 0121 654 5900 ‎ –Website: odgersberndtson.co.uk
Rullion
Address: One Bath Court, Bath Row, Birmingham B15 1NE
Phone #: 0121 622 7700 –Website: rullion.co.uk
ASC Connections Ltd
Address: Newater House, 11 Newhall St, Birmingham, West Midlands B3 3NY
Phone #: 0121 236 1662 ‎ –Website: asc-connections.com
Reed Insurance
Interchange Place, 151-165 Edmund St, Birmingham, West Midlands B3 2TA
Phone #: 0121 237 5550 –Website: reed.co.uk
The Best Connnecttion
Address: 630 Warwick Rd, Tyseley, Birmingham, West Midlands B11 2HJ
Phone #: 0121 628 8000 ‎ –Website: thebestconnection.co.uk
Jobcentre
Address: Centennial House, 100 Broad St, Birmingham, West Midlands B15 1AU
Phone #: 0845 604 3719 ‎ –Website: direct.gov.uk
Hays Healthcare
4 St Phillips Pl, Birmingham, West Midlands B3 2SL
Phone #: 0121 212 3177 ‎ –Website: hays.co.uk
BCL Legal Birmingham
Address: 43 Temple Row, Birmingham B2 5LS
Phone #: 0845 241 0992 ‎ –Website: bcllegal.com
Eyears LTD
Address: Radclyffe House, 66 Hagley Rd, Birmingham, Edgbaston, West Midlands B16 8PF
Phone #:  0121 454 1100 ‎ –Website:   eyears.co.uk
You May Also Like