New York City where it has a huge population with high income, is also home to lot of low income people. Together, the low and high income profiles make up a great customer base for potential startups and so New York City is probably the best place to start a small business.
If you have happened to explore the small business ideas for New York, you will find this one as a quickest and most handy option in the list. It doesn't need any huge investment and offers something that everyone looks for.
No matter, whatever income group one belongs to, celebrating events with gifts and presents is loved by all!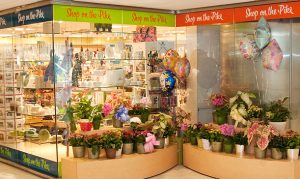 A gift shop where everything is $10 or low can be a great business in New York. And yes, even if you cannot build a physical one, setup an online store and start it today!
When it comes to buy your inventory, you must look for some awesome new goodies at Alibaba.com and DHGate.com. Buy cheap in bulk, have awesome packaging and sell it to those whom it matters!
Here are some resources related to the topic, explore the links for further assistance on starting a $10 gift shop in New York City.
New York Small Business Setup Tool Kit.