Denver, the capital and most populous city of the U.S. State of Colorado is well known for its rocky mountains, world-class cultural attractions, fine dining, amazing music, and thriving craft breweries.
Denver is a great example of a place where urban sophistication meets outdoor adventure which makes it one of the best places to live in the United States of America. Along with a strong job market, low unemployment, and a thriving economy, Denver is also a cultural hub.
The friendly climate is another reason for Denver to be classified among the happiest states in the US.
Multiple large corporations in the central United States have a strong presence in Denver, making it a key trade point for the country. Moreover close proximity to the mineral-rich rocky mountains, mining, and energy companies have a strong presence in the area. 
All these factors greatly contribute to a vibrant economy and a lot of job openings in almost all sectors including, the services industry, banking & finance, healthcare, hospitality, mining & energy, and technology.
Whether you are based in Denver, Colorado, or looking to relocate here, finding and getting a good paying job requires you to explore all possible options, i.e. local job search through professional networking, local job portals as well as the localized sections of some of the best international job search sites and recruitment agencies operating in Denver, CO.
This page lists all major employment agencies, temp agencies, job placement services, and staffing companies in Denver, CO with quick contact details of each, so you can submit your updated resume to multiple staffing companies and recruitment agencies with little effort and in less time.
Many of these agencies are even helpful in finding and getting a job in a new city before relocating there. By submitting your resume with multiple temp agencies and employment services in Denver, Colorado you are set to move your career to the next level quickly. Whether you are starting fresh or switching jobs, sharing the burden of job search is a big help.
These employment firms and agencies serve as a strong bridge between job seekers and employers, so whether you're hunting for a job or looking for the best talent as an employer, contact as many recruitment agencies in Denver, Colorado as you want.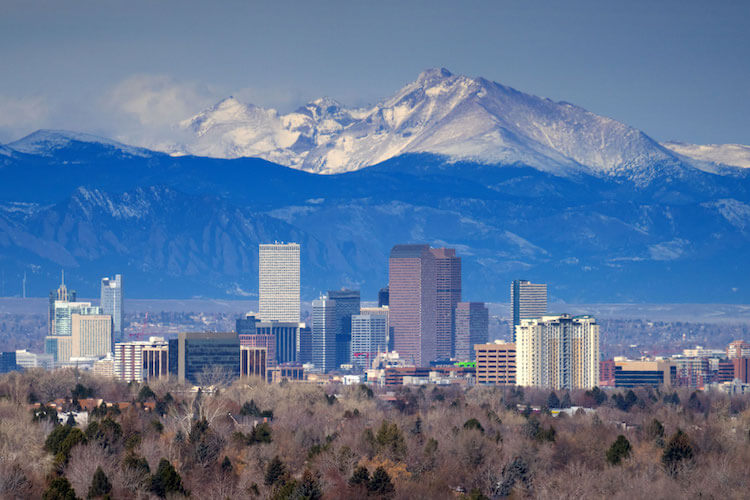 List of Temp Agencies & Staffing Companies in Denver, Colorado, United States
J Kent Staffing
Address: 500 Downing St, Denver, CO
Phone #: (303) 777-7734 ‎ · Website: jkentstaffing.com
PrimeSource Staffing
Address: 400 S Colorado Blvd #400, Glendale, CO
Phone #: (303) 869-2990 ‎ · Website: primesourcestaffing.com
Employment Solutions
Address: 2460 W 26th Ave, Denver, CO
DiamondHillOffice Park
v(303) 455-4414 ‎ · Website: employmentsolutions.com
The Creative Group
Address: 1125 17th St #870, Denver, CO
Phone #: (303) 295-7979 ‎ · Website: creativegroup.com
Bradsby Group
Address: 1700 Broadway, Denver, CO
Phone #: (303) 813-8100 ‎ · Website: bradsbygroup.com
Aerotek Staffing Agency
Address: 2000 S Colorado Blvd #2-150, Denver, CO
Phone #: (303) 224-4500 ‎ · Website: aerotek.com
Robert Half Technology
Address: 1125 17th St #870, Denver, CO
Phone #: (303) 296-2345 ‎ · Website: roberthalftechnology.com
Prestige Staffing Inc
Address: 1873 S Bellaire St, Denver, CO
Phone #: (303) 691-0111 ‎ · Website: prestigecareer.com
Intellisource
Address: 1899 Wynkoop St, Denver, CO
Phone #: (303) 692-1100 ‎ · Website: intellisource.com
Ash Group Llc
Address: 600 17th St # 2800, Denver, CO
Phone #: (303) 260-6478 ‎ · Website: theashgroup.com
Department of Labor and Employment
Address: 633 17th St #201, Denver, CO
WorldTradeCenterDenver
Phone #: (303) 318-8000 ‎ · Website: colorado.gov
Jobing Co LLC
Address: 1391 N Speer Blvd, Denver, CO
Phone #: (303) 227-3377 ‎ · Website: denver.jobing.com
Ready Temporary Services
Address: 1915 E Colfax Ave, Denver, CO
Phone #: (303) 333-5801 ‎ · readytemporaryservices.com
Express Employment Professionals
Address: #124, 98 N Wadsworth Blvd, Lakewood, Colorado
Phone #: (303) 861-9100 ‎ · Website: expresspros.com
StratStaff
Address: 600 17th St #600, Denver, CO
Phone #: (303) 863-8343 ‎ · Website: stratstaff.com
Ajilon Professional Staffing
Address: 1099 18th St #2820, Denver, CO
Phone #: (303) 291-1212 ‎ · Website: ajilonoffice.com
Two Degrees
Address: 1999 Broadway, Denver, CO
Phone #: (303) 773-6100 ‎ · Website: twodegrees.com
Lucas Group
Address: 650 S Cherry St #1221, Denver, CO
Phone #: (303) 512-0600 ‎ · Website: lucasgroup.com
Bayaud Enterprises
Address: 333 W Bayaud Ave, Denver, CO
Phone #: (303) 830-6885 ‎ · Website: bayaudenterprises.org
Denver Works
Address: 2828 N Speer Blvd, Denver, CO
Phone #: (303) 433-0300 ‎ · Website: denverworks.org
OfficeTeam
Address: 1125 17th St #870, Denver, CO
Phone #: (303) 296-4900 ‎ Website: · officeteam.com
Law Q LLC
Address: 600 17th St # 2800, Denver, CO
Phone #: (303) 471-4377 ‎ · Website: lawqteam.com
Job Store Staffing
Address: 7100 E Hampden Ave, Denver, CO
Phone #: (303) 757-7686 ‎ · Website: jobstorestaffing.com
Caterpillar Inc
Address: 4705 E 48th Ave, Denver, CO
Phone #: (303) 316-3184 ‎ · Website: cat.com
Hospital Shared Services Inc
Address: 1395 S Platte River Dr, Denver, CO
Phone #: (303) 871-7080 ‎ · hss-us.com
Snelling Staffing Services-Denver
Address: 621 17th St #1600, Denver, CO
Phone #: (303) 779-3060 ‎ · Website: snelling.com
Labor Ready
Address: 1815 Federal Blvd, Denver, CO
Phone #: (303) 964-9350 ‎ · Website: laborready.com
Labor Systems
Address: 655 Broadway #400, Denver, CO
Phone #: (303) 296-6566 ‎ · Website: laborsystems.com
Tradesmen International
Address: 1205 S Platte River Dr, Denver, CO
Phone #: (303) 733-5600 ‎ · Website: tradesmeninternational.com
Experis
Address: 1125 17th St #2550, Denver, CO
Phone #: (303) 298-5410 ‎ · Website: localsite.manpower.com
Manpower
Address: 1560 Broadway #100, Denver, CO
Phone #: (720) 479-7400 ‎ · Website: us.manpower.com
Amcheck
Address: 3401 Quebec St #8000, Denver, CO
Phone #: (303) 756-5200 ‎ · Website: amcheck.com
Molly Maid Southcentral Metro Denver
Address: 441 Wadsworth Blvd, Lakewood, CO
Phone #: (303) 703-9784 ‎ · Website: mollymaid.com
Policy Studies Inc
Address: 1515 Wynkoop St, Denver, CO
Phone #: (303) 863-0900 ‎ Website: · policy-studies.com
Premier Nannies/Rent A Mom
Address: 210 St Paul St, Denver, CO
Phone #: (303) 322-1399 ‎ · Website: premiernannies.com
Randstad
Address: 4610 S Ulster St, Denver, CO
Phone #: (303) 771-5434 ‎ · Website: randstad.com
Real Estate Personnel
Address: 1762 Emerson St, Denver, CO
Phone #: (303) 832-2380 ‎ Website: · realtyjobs.com
RemX Financial Staffing
Address: 1600 Broadway #1250, Denver, CO
Phone #: (303) 861-9650 ‎ · Website: remxfinancial.com
AppleOne Employment Services – Lakewood
Address: 390 Union Blvd #415, Lakewood, CO
Phone #:  (303) 987-3900 ‎ · Website:     appleone.com
You May Also Like