Located in the West Midlands, England, Coventry is the 9th largest city in England and the 11th largest in the United Kingdom. The city has also been declared as one of the best cities in the UK to live, work and do business by several publications.
Coventry is well connected to the rest of the country through M1, M6, M40, M45 and M69 motorways, as well as railway. Several theatres, art and music venues, and popular sporting events attract a lot of audiences to the city. Moreover, there are several retail parks located out of the city centre along with a shopping mall in the heart of the city which makes almost everything accessible easily.
The active industries contributing to Coventry's economy include cars, electronic equipment, machine tools, agricultural machinery, aerospace components and telecommunications equipment, business services, finance, research, design and development, creative industries as well as logistics and leisure.
With various active sectors of the economy, the availability of jobs in Coventry is not an issue, however, finding and getting a good paying job is not easy. One must have access to multiple job hunt channels, i.e. local job portals, localized job ads posted in some of the best international job sites, professional networking and most importantly through recruitment agencies.
Coventry recruitment agencies have access to a larger pool of jobs and help your local job hunt be quick and more effective. Even if you are not based in Coventry and looking to find and get a job before relocating here, these agencies will be a great help. 
This page lists all major recruitment agencies and job placement services in Coventry with their contact details so you can save time and effort. Signup with multiple agencies and increase the chances of landing a better job in less time.
If you are a business manager, startup owner, or hiring manager, the list will be equally useful for you in finding and hiring the best talent by outsourcing the hiring process to the best staffing solutions companies.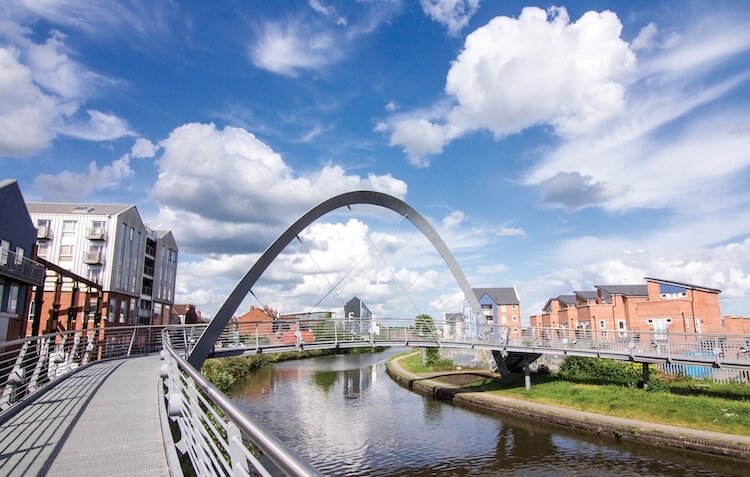 List of Coventry Recruitment Agencies
Genesis Employment Services Ltd
Address: 2 Station Square, Coventry, West Midlands CV1 2GT
Phone #: 024 7655 3553 ‎
Adecco
Address: 12-16 Trinity St, Coventry, West Midlands CV1 1FL
Phone #: 024 7655 9655 ‎ Website: adecco.co.uk
Industria Personnel Services
Address: Suite 6, The Reform Club, Warwick Rd, Coventry, West Midlands CV1 2DY
Phone #: 024 7663 4071 ‎ Website: industria-jobs.co.uk
Premier People Occupational Health & Safety
Address: 27 Hertford Pl, Town Centre, Coventry CV1 1LF
Phone #: 024 7655 5814 ‎ Website: premiereocchealth.co.uk
Recruitment 4 U
Address: 26 Burges, Coventry, West Midlands CV1 1HL
Phone #: 024 7655 9614 ‎ Website: recruitment-4u.co.uk
Hays Office Support
Address: 190 Spon St, Coventry, West Midlands CV1 3BB
Phone #: 024 7622 6526 ‎ Website: hays.co.uk
Industrial Temporaries
Address: 122 Walsgrave Rd, Coventry, West Midlands CV2 4AX
Phone #: 024 7665 1651 ‎ Website: industrialtemporaries.co.uk
First Personnel Services PLC
Address: 28 Corporation St, Coventry, West Midlands CV1 1GF
Phone #: 024 7655 3163 ‎ Website: jobsatfirst.com
Blue Arrow
Address: 2 Cross Cheaping, Coventry, West Midlands CV1 1HG
Phone #: 024 7663 2700 ‎ Website: bluearrow.co.uk
Abraxa Staff Ltd
Address: 24 Warwick Rd, Coventry, West Midlands CV1 1EY
Phone #: 024 7625 8200 ‎ Website: abraxastaff.co.uk
Encore Personnel Services
Address: Market Chambers, Shelton Square, Coventry CV1 1DG
Phone #: 024 7623 8330 ‎ Website: encorepersonnel.co.uk
Brook Street (UK) Ltd
Address: 21 Cross Cheaping, Coventry, West Midlands CV1 1HF
Phone #: 024 7625 6641 ‎ Website: brookstreet.co.uk
Office Angels
Address: 19-19A Cross Cheaping, Coventry, West Midlands CV1 1HF
Phone #: 024 7655 9911 ‎ Website: office-angels.com
Parkhouse Recruitment
Address: MiddlemarchBusinessPark, 3 Siskin Dr, CoventryCV3 4FJ
Phone #: 024 7621 4454 ‎ Website: parkhouse.com
Catering Services International
Address: 135 New Union St, Coventry, West Midlands CV1 2NT
Phone #: 024 7622 4777 ‎ Website: cateringinternational.co.uk
Manpower UK Ltd
Address: 25 Trinity St, Coventry, West Midlands CV1 1FJ
Phone #: 024 7655 3566 ‎ Website: manpower.co.uk
PULSE Staffing
Address: Shelton Square, Coventry, West Midlands CV1 1DG
Phone #: 024 7643 3950 ‎ Website: pulsejobs.com
Remploy
Address: 27-29 Trinity St, Coventry, West Midlands CV1 1FJ
Phone #: 0845 155 2571 ‎ Website: remploy.co.uk
Quest
Address: 4a, Copthall House, Station Square, Coventry, West Midlands CV1 2FL
Phone #: 024 7622 2100 ‎ Website: questemployment.co.uk
Contract Options
Address: 4 Cross Cheaping, Coventry, West Midlands CV1 1HG
Phone #: 024 7623 0552 ‎ Website: contractoptions.co.uk
Michael Page
Address: 1st Floor, 2 Sheriffs Orchard, Coventry, West Midlands CV1 3PP
Phone #: 024 7660 7700 ‎ Website: michaelpage.co.uk
Sector Resources Ltd
Address: 3 The Quadrant, Coventry, West Midlands CV1 2DY
Phone #: 024 7622 3322 ‎ Website: srlc.biz
The Best Connection – Coventry
Address: 50 Hertford Pl, Coventry, West Midlands CV1 1LB
Phone #: 024 7622 8040 ‎ Website: thebestconnection.co.uk
Staffline Group PLC
Address: 7 Station Square, Coventry, Warwickshire CV1 2GT
Phone #: 024 7622 9222 ‎ Website: staffline.co.uk
Aatom Recruitment
Address: 3 The Quadrant, Coventry, West Midlands CV1 2DY
Phone #: 024 7624 3673 ‎ Website: aatomrec.com
Pertemps
Address: 143 New Union St, Coventry, Warwickshire CV1 2NT
Phone #: 024 7623 0927 ‎ Website: pertemps.co.uk
Placement UK
Address: 12 Station Rd, Kenilworth, Warwickshire CV8 1JJ
Phone #: 01926 511610 ‎ Website: placement-uk.com
Personel & Care Bank
Address: 3 The Quadrant, Coventry, West Midlands CV1 2DY
Phone #: 024 7601 2130 ‎ Website: personnelcarebank.co.uk
Reed Specialist Coventry Accountancy
Address: 13 Cross Cheaping, Coventry, West Midlands CV1 1HF
Phone #: 024 7663 2625 ‎ Website: reedglobal.com
Templine Employment Agency Ltd
Address: Cashs Business Centre, Widdrington Rd, CoventryCV1 4PB
Phone #: 024 7663 3617 ‎ Website: templinerecruitment.co.uk
Acorn Accountancy Select
Address: Sovereign House, 16a Queens Road, Coventry, West Midlands CV1 3EG
Phone #: 024 7655 9944 ‎ Website: acorn-select.co.uk
SF Group
Address: Coventry Point/Market Way, CoventryCV1 1EA
Phone #: 024 7625 8000 ‎ Website: sfgroup.com
Jobs a C UK
Address: Argent Court, Sir William Lyons Road, Coventry, West Midlands CV4 7EZ
Phone #: 024 7657 2839 ‎ Website: jobs.ac.uk
Unitemps
Address: UnitempsIstFloorUnionNorthStudentUnionBuilding, University of Warwick, Coventry CV4 7AL
Phone #: 024 7652 8118 ‎ Website: unitemps.co.uk
Teaching Jobs Coventry justteachers
Address: Unit 16-17/Ensign Business Centre/Ensign Business Centre/Wes, Coventry CV4 8JA
Phone #: 024 7646 3555 ‎ Website: justteachers.co.uk
Hays Secretarial
Address: 190 Spon St, Coventry, West Midlands CV1 3BB
Phone #: 020 8525 3364 ‎ Website: hays.co.uk
The CIP Recruitment
Address: 25 Eaton Rd, Town Centre, Coventry CV1 2FJ
Phone #: 024 7622 5885 ‎ Website: ciprecruitment.com
PriorityPlus Nursing & Care Agency
Address: KOCOBuilding, Unit 15, The Arches, Spon End, Coventry, West Midlands CV1 3JQ
Phone #: 024 7630 7549 (Fax) ‎ Website: priorityplusnursing.co.uk
Charles Peters Ltd
Address: Warwick Corner, 42 Warwick Road, Kenilworth, Warwickshire CV8 1HE
Phone #: 01926 857000 ‎ Website: charlespeters.co.uk
Delta Energy Services Ltd
Address: Oak Court, PrologisPark, Coventry, West Midlands CV6 4QH
Phone #: 024 7654 9900 ‎ Website: des-global.com
Extra Personnel Ltd
Address: 4 Greyfriars Rd, Coventry, West Midlands CV1 3RY
Phone #: 024 7662 7627 ‎ Website: extrapersonnel.co.uk
Interaction Recruitment
Address: Greyfriars Rd, Town Centre, Coventry CV1 2GY
Phone #: 024 7623 0800 ‎ Website: interactionrecruitment.co.uk
Pertemps Jobs
Address: Meriden Hall, Main Road, Meriden, Warwickshire CV7 7PT
Phone #:  01676 525000 ‎ Website:   pertemps.co.uk
You May Also Like