Bloemfontein is one of the largest cities in South Africa and is home to more than half a million people. If you live in Bloemfontein or in the surroundings or else if you are planning to relocate here and looking a well paying job, self service can be quite a tough job.
But it doesn't mean there are not enough job opportunities in Bloemfontein. In fact the opportunities are unlimited, but finding the right one is not that easy. This is where you must seek professional help, i.e. job hunt through a placement agency.
This article provides you with a list of recruitment agencies in Bloemfontein with address, phone and online contact details. Having various employment consultants, HR specialists and job placement agencies in Bloemfontein in your list means a broader audience for your resume and so the chances of getting a good job increase.
Share the burden of job search by distributing your CV to all of the employment agencies in Bloemfontein and make your job hunt more effective and targeted in public and private sector.
If you're an employer in Bloemfontein and looking for dedicated hiring service provider with highest standards of support services, do contact these employment agencies and recruitment specialists in Bloemfontein. They will surely screen the best candidates for you and make the hiring process smooth and hassle free.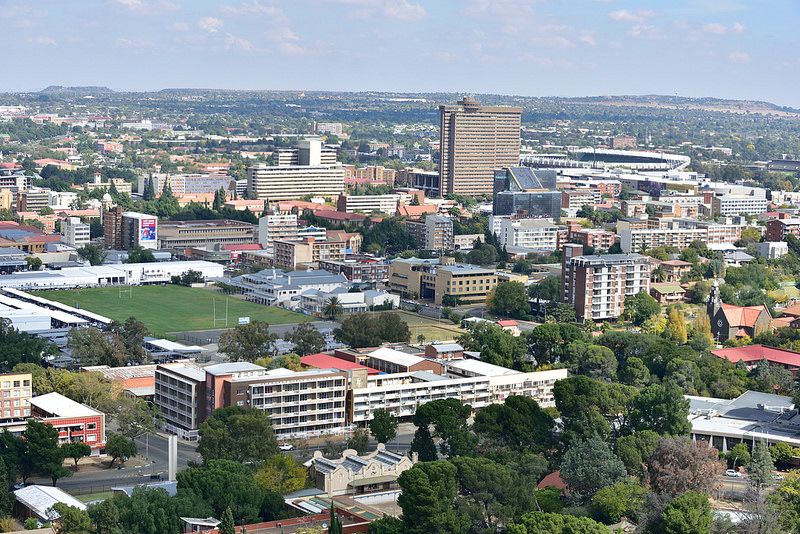 List of Employment Agencies in Bloemfontein
Fokus Personnel
Address: 15 Generaal Van Schoor St, Bloemfontein 9301, South Africa
Phone #: +27 51 436 9506 ‎ Website: · fokuspersonnel.co.za
Tech Personnel
Address: 12 Van Zyl St, Bloemfontein 9301, South Africa
Phone #: +27 51 522 0566 ‎ · Website: techpersonnel.co.za
Professional Career Services
Address: 87 Kellner St, Bloemfontein 9301, South Africa
Phone #: +27 51 448 2728 ‎ Website: · pcs-sa.co.za
Isilumko Media powered by Studentwise
Address: 37 Stoffel Van Wyk Rd, Bloemfontein 9301, South Africa
Phone #: +27 51 446 1910 ‎ · Website: isilumko.com
Madeliefie Placements
Address: 50 Gilles Van De Wall St, Bloemfontein 9301, South Africa
Phone #: +27 51 436 3259 ‎ · Website: madeliefie.webs.com
UK Hospitality Placements
Address: 14 SignalHeights2nd StreetBloemfontein, Arboretum, 9301, South Africa
Phone #: +27 51 447 1978 ‎
Brilliant Image Personnel Cc
Address: 13 Barnes St, Bloemfontein 9301, South Africa
Phone #: +27 51 448 2077 ‎
B.Elite
Address: 11 Reyger St, Bloemfontein 9301, South Africa
Phone #: +27 51 448 7975 ‎
Flux Branding
Address: 24 Orleans Rd, Bloemfontein 9301, South Africa
Phone #: +27 71 532 2268 ‎ · Website: fluxbranding.co.za
Aon Risk Services South Africa (Pty) Ltd
Address: Dept of Labour Centre – Bloemfontein, Maitland St, Bloemfontein 9301, South Africa
Phone #: +27 51 444 3011 ‎ · Website: actuaryjobs.co.za
BloemBuz
Address: 2 Schroeder St, Bloemfontein 9301, South Africa
Phone #: +27 83 641 2220 ‎ · Website: bloembuz.co.za
Phatshoane Henney
Address: 17 3rd Ave, Bloemfontein 9301, South Africa
Phone #: +27 51 400 4160 ‎ · Website: phfirms.co.za
Kramer Weihmann And Joubert
Address: 19 St Andrews St, Bloemfontein 9301, South Africa
Phone #: +27 51 448 4796 ‎ · Website: kwj.co.za
Performing Arts Centre Of The Free State
Address: 12 1st Ave, Bloemfontein 9301, South Africa
Phone #: +27 51 447 7771 ‎
Cowan Recruitment International South Africa
Address: 10 Reid St, Bloemfontein 9301, South Africa
Phone #: +27 51 430 9430 ‎
Tips Agencies Chemicals C C
Address: 31 Hanger St, Bloemfontein 9301, South Africa
Phone #: +27 51 430 7056 ‎
Marie Stopes South Africa
Address: St Andrews St, Bloemfontein 9301, South Africa
Phone #: +27 21 422 4096 ‎ · Website: psu-southafrica.org