The vigorous economic activity in Bath, the largest city in the county of Somerset, England makes it a great place for job search not only for the locals but also for the people from around the country. And, recruitment agencies in Bath play an essential role in bridging the connection between employers and job seekers.
Close connectivity to London and Bristol has made Bath a popular choice for a lot of new businesses as well as established brands looking to expand.
Despite the manufacturing industry in Bath having declined, the city still has a good number of manufacturing businesses. Moreover, a whole new lot of industries are on the rise including software, publishing and service-oriented industries.
The city's historical importance also makes it a popular tourist destination which gave a significant boost to the hospitality industry. Other important industries with the most job opportunities include education and healthcare, retail, and business and professional services.
Local job search in Bath, however, is not as easy as it may sound. The growth of technology and the increased importance of time and resources management for businesses has led the job market to be very competitive. Whether you are a fresher or an experienced professional, landing an internship or a well-paying job is very challenging.
Traditional job search alone may not be helpful, so you need to explore all the avenues to find and get the best job that best suits your aptitude, qualifications and experience.
Other than exploring the local sections of the best international job sites, connect with the recruitment agencies in Bath and submit your quantified resume along with a well written cover letter to multiple employment agencies.
This page lists all top Bath recruitment agencies and employment services providers along with their contact details to speed up your job search. Whether you are based in Bath or somewhere else and looking to find and get a job in a new city, these recruitment agencies will be a great help.
If you're an employer or a startup manager from Bath, these recruitment agencies in Bath can provide you with the best staffing solutions so you can build a team of high performers.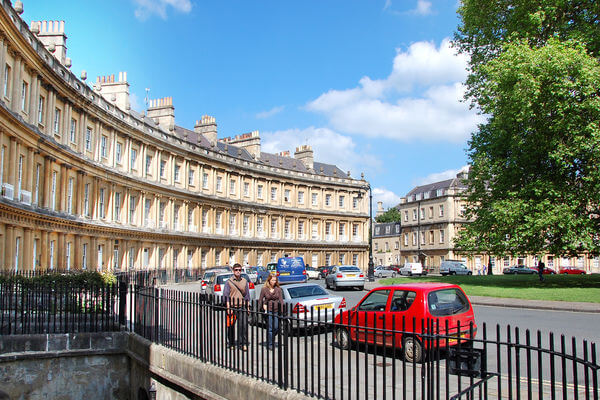 List of Recruitment Agencies in Bath, England
Appoint Recruitment
Address: 38 Gay St, Bath, Somerset BA1 2NT
Phone #: 01225 313130 ‎ –Website: appoint.co.uk
AM Personnel
Address: 4 Miles's Buildings, Lower Lansdown, Bath BA1 2QS
Phone #: 01225 333127 ‎ –Website: ampersonnel.co.uk
Milsom
Address: 11 Kelso Place, Upper Bristol Road, Bath, Bath and North East SomersetBA1 3AU
Phone #: 01225 444809 ‎ –Website: milsom.uk.com
Hays Office Support
Address: 25 Queen Square, Bath, Somerset BA1 2HX
Phone #: 01225 337676 ‎ –Website: hays.co.uk
In Focus
Address: 9 Riverside Rd, Lower Bristol Road, BathBA2 3DZ
Phone #: 01225 404050 ‎-Website: in-focus.org
Sulis Recruitment Ltd
Address: 1 Queen Square, BathBA1 5HA
Phone #: 01225 904700 –Website: sulisrecruitment.com
Juice Recruitment Ltd
Address: 12 Miles's Buildings George St, BathBA1 2QS
Phone #: 01225 447870 ‎ –Website: juicerecruitment.com
Bath Jobcentre Plus
Address: Somerset Hall, Somerset St, Bath, Bath and North East SomersetBA1 1TS
Phone #: 0845 604 3719 ‎ –Website: los.direct.gov.uk
Staff Of Distinction
Address: 19 Charles St, Bath, Avon BA1 1HX
Phone #: 01225 484190 ‎ –Website: staffofdistinction.co.uk
Prestige Nursing + Care Bath
Address: 23 & 24 GreenPark Offices, James Street West, GreenPark, Bath BA1 2BU
Phone #: 01225 330966 ‎ –Website: prestige-nursing.co.uk
star
Address: Star House, 4, Kelso Place, Upper Bristol Road, Bath, Avon BA1 3AU
Phone #: 01225 336335 ‎-Website: starmedical.co.uk
Catering Services International
Address: London Rd, City Centre, Bath BA1 5LS
Phone #: 01225 480239 ‎ –Website: cateringinternational.co.uk
Randstad
Address: The Tramshed, Beehive Yard, Walcot St, Bath, BA1 5BB
Phone #: 01225 442278 ‎ –Website: randstadstaffing.co.uk
The Retention People
Address: 19 Union St, BathBA1 1RD
Phone #: 0845 621 2001 ‎ –Website: theretentionpeople.com
Hays Accountancy & Finance
Address: 25 Queen Square, Bath, Somerset BA1 2HX
Phone #: 01225 333778 ‎ –Website: hays.co.uk
Innovantage
Address: 115 Church Road, Bath, Somerset BA2 5JJ
Phone #: 01225 808020 ‎ –Website: innovantage.co.uk
Reed Accountancy Bath
Address: 8 Bridge Rd, Bath, Avon BA2 4AS
Phone #: 01225 421314 ‎ –Website: reedglobal.com
Farrell & Co
Address: 10 PulteneyGardens, Bath BA2 4HG
Phone #: 01225 334888 ‎ –Website: farrellcobath.co.uk
Catering Link
Address: 40 Great Pulteney St, Bath, Somerset BA2 4BZ
Phone #: 07919 483583 ‎
S J B Technical Ltd
Address: 2 Homemead, Corston, Bath BA2 9AE
Phone #: 0845 644 0737 ‎ –Website: sjbtechnical.co.uk
Norland Agency
Address: York Place, London Rd, BathBA1 6AE
Phone #: 01225 904030 ‎ –Website: norlandagency.co.uk
Hays Education
Address: Queen Square, Bath, Avon BA1 2HX
Phone #: 01225 337347 ‎ –Website: hays.co.uk
Imperial Nannies
Address: 20 Charles St, Bath, Somerset BA1 1HX
Phone #: 01225 484222 ‎ –Website: imperialnannies.co.uk
Tinderbox Search Consultants Ltd
Address: 5 Shakespeare Ave, Bath, Somerset BA2 4RF
Phone #: 01225 331364 ‎
Hays Secretarial
Address: 25 Queen Square, Bath, Somerset BA1 2HX
Phone #: 01225 444566 ‎ –Website: hays.co.uk
Reed Accountancy Bath
Address: Upper Borough Walls, Bath, Avon BA1 1RG
Phone #: 01225 421314 ‎
Commercial & Academic Services Ltd
Address: 2 Mt Beacon, Bath, Somerset BA1 5QP
Phone #: 01225 312992 ‎
Armed Forces Career Offices
Address: Upper Bristol Rd, Bath, Somerset BA1 3AE
Phone #: 01225 317668 ‎
Aquantra Ltd
Address: Bath Brewery/3 Toll Bridge Rd, BathBA1 7DE
Phone #: 01225 859900 ‎
Reed Employment Plc
Address: 3rd Floor, Upper Borough Court, Upper Borough Walls, Bath, Somerset BA1 1RG
Phone #: 01225 421314 ‎
Prior HR
Address: 5, Bath BA2 9HT
Phone #: 01761 470213 ‎
REED, Bath
Address: 8 Bridge Rd, Bath, Avon BA2 4AS
Phone #: 01225 421314 ‎ –Website: reedglobal.com
Parkway Engineering Services Ltd
Address: The Vicarage, Stoke View Rd, Bristol, Avon BS16 3AE
Phone #: 0117 943 0700 ‎-Website: parkwayengineering.com
Outsource Resource Ltd
Address: 41 Westbrook Road, Bristol, Avon BS4 5EE
Phone #: 0117 977 9407 ‎
Travail Employment Group
Address: 1 Fore St, TrowbridgeBA14 8HD
Phone #: 01225 775885 ‎ –Website: travail.co.uk
White Horse Employment Network Ltd
Address: 12 Fore St, Trowbridge, Wiltshire BA14 8HA
Phone #: 01225 777157 ‎ –Website: wh-employment.co.uk
Bristol Drivers Solutions
Address: 1-3 Bath Hill, Keynsham, Bristol BS31 1EB
Phone #: 0117 986 0999 ‎ –Website: bristoldrivers.com
Partners Employment European Recruitment Ltd
Address: 7 Church Walk, Town Centre, Trowbridge BA14 8DX
Phone #: 01225 760777 ‎ –Website: peer.uk.com
Ramsey Associates Ltd
Address: Trubodys Yard, 121 London Rd, Warmley, Bristol BS30 5NA
Phone #: 0117 904 9922 –Website: ramseyassociates.co.uk
H R G O Ltd
Address: 19 Fore St, Town Centre, Trowbridge BA14 8HA
Phone #: 01225 777700 ‎ –Website: hrgo.co.uk
Rednal Recruitment Ltd
Address: BristolBS31 1WU, United Kingdom
Phone #: 0117 986 7143 ‎ –Website: rednalrec.co.uk
Direct Response Employment Services
Address: 43 Roundstone St, Trowbridge, Wiltshire BA14 8DE
Phone #: 01225 776500 ‎ –Website: direct-response.co.uk
Safe & Sound (UK) Ltd
Address: 1 Church Walk, Town Centre, Trowbridge BA14 8DX
Phone #: 01225 774008 ‎ –Website: safeandsoundukltd.co.uk
Office Angels
Address: 35-38 High St, Bristol BS1 2AW
Phone #: 0117 922 1941 ‎ –Website: office-angels.com
Simple Recruitment (South West) Ltd
Address: Unit 22/Midsomer Enterprise Pk/Radstock Rd, Radstock BA3 2BB
Phone #: 01761 235741 ‎ –Website: simplerecruitmentltd.co.uk
Red Recruitment
Address: Dominions House, 23-25 St Augustine's Parade, Bristol, BS1 4UL
Phone #: 0117 317 7700 ‎-Website: red-recruitment.com
Featherbed Homecare Agency
Address: 31 High St, Keynsham, Bristol BS31 1DP
Phone #: 0117 986 0710 ‎ –Website: featherbedhomecare.co.uk
Bailey Employment Services Ltd
Address: Crown House, Market Place, MelkshamSN12 6ES
Phone #: 01225 709494 ‎ –Website: baileyemploy.co.uk
Dangerfield Executive Search
Address: Unit 2, 67 Cadbury Heath Road, Warmley, Bristol, BS30 8BY
Phone #: 0117 947 4650 ‎-Website: dangerfieldexec.com
MKL Recruitments
Address: 14 Fitzmaurice Close, Bradford-on-Avon, Wiltshire BA15 1UE
Phone #: 01225 309117 ‎
OAKWOOD Staff Solutions Ltd
Address: Redwood House, 65 Bristol Rd, Keynsham, Bristol BS31 2WB
Phone #: 0117 986 2789 ‎ –Website: oakwoodstaff.co.uk
You May Also Like